Wednesday, December 8, 2010
Posted by Doug Raeburn in "HTC Windows Phones" @ 10:00 AM
Syncing
If you're used to the simple syncing process for calendars and contacts with Windows Mobile devices, you'll be in for a bit of a rude awakening with WP7. ActiveSync as you know it and Windows Mobile Device Center are no longer part of the equation. Microsoft provides the means to connect to an Exchange Server via Exchange ActiveSync. Things do get a bit more complicated if you don't have Exchange Server available, however. You need to use a Windows Live Hotmail account to sync Calendar and Contacts. It is considerably more work than it was before, but once you get this set up, it's nice to no longer be tethered to the desktop for syncing.
Part of the method that I used involves setting up Hotmail through Outlook and cutting and pasting contacts from your Outlook contacts list. This worked, but I was a bit surprised to find that my contact photos didn't transfer. I found a whole bunch of alternatives online, one including the use of Windows Live Messenger. I didn't have the time and energy to try them all, so I ended up emailing all of my contact photos to myself and then attaching them one by one. Yes, it was as tedious and painful as it sounds.
So you get the added benefit of over-the-air calendar syncing, but with the downside of more complicated setup than before. And at this point, contacts syncing appears less than completely baked. It does kind of amaze me that you have to jump through all of these hoops to completely synchronize desktop Outlook with a Microsoft designed mobile operating system, while Apple completely supports all of this with iTunes through your desktop.
I didn't attempt to connect the HD7 to the Exchange Server at my workplace, since the "Blackberry only" rule in place there would have probably resulted in failure. However, I have read some criticism of WP7 in that it lacks device-level encryption. It's common practice that businesses enforce a policy that a device must support such encryption in order to access corporate data through Exchange ActiveSync. Devices without it will have attempts to establish a connection blocked. The latest version of the iPhone does have such encryption and the necessary tools to allow access via Exchange ActiveSync.
It's a curious situation that Apple has provided better mobile support for a Microsoft-based business environment than has Microsoft itself. One may make the case that it took Apple 4 versions of the iPhone to get to this point and WP7 is a "version 1". However, the lack of strong direct competition for the iPhone in its earlier years gave Apple the luxury of building such support over time. By contrast, WP7 is being introduced into a marketplace with mature and highly capable competition, so Microsoft doesn't have that luxury... they really need to nail such things right away.
WP7 uses a Zune application to sync music and videos. I guess syncing those items through Windows Media Player as before is too déclassé. The Zune app works well, but I can't help but wonder if it's truly necessary for each mobile OS to have its own proprietary music app, especially since I suspect that with a Windows desktop or laptop, the bundled WMP would probably work just fine.
Keyboard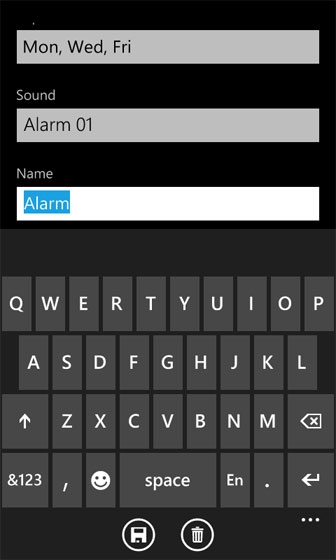 Figure 39: One of the finest examples of an onscreen keyboard currently available.
When Apple decided that there would be no models of iPhone that included a hardware keyboard, they put a lot of work into designing a superior onscreen keyboard. The general consensus seems to be that they succeeded. The iPhone's keyboard is easy to use, forgiving of keying errors and good at word prediction. With WP7, Microsoft has matched the iPhone's keyboard and taken it to the next level. As good as the iPhone's word prediction is, it gives you only one choice. If it guesses wrong, you have to reject its suggestion and type in the word you actually want. The HD7 displays multiple suggestions above the keyboard, increasing the likelihood that your chosen word is displayed. And the HD7 implementation is easier to use than the iPhone's keyboard by virtue of the larger keys provided with the HD7's larger screen. This is a feature that Microsoft definitely got right.
Multitasking?
Many people were surprised to find out that in its current state, multitasking in Windows Phone 7 is limited to a small collection of Microsoft designed applications and the functionality isn't available for use by third party developers. One reason for their surprise is that the whole topic of multitasking became a big competitive issue between fans of the Android platform and fans of the iPhone over the past year or so. Prior to the iPhone 4, the iPhone had only very limited multitasking ability with a small range of Apple supported apps, much like WP7's current state. The Android contingent crowed about the advantages that Android had due to its more robust multitasking implementation. Even after multitasking was greatly expanded on the iPhone 4, Android fans took the stance that their multitasking setup was still superior. After all the uproar about the whole multitasking issue, many were puzzled to find that Microsoft followed Apple down the same path with its new mobile OS.
Then there's the fact that the predecessor of Windows Phone 7, the numerous versions of Windows Mobile, was a very capable multitasking environment, with that functionality readily available to all developers. So why Microsoft didn't include similar capabilities in WP7 is hard to understand. Apple's rationale of its original limited multitasking approach was that multitasking without proper management could be detrimental to battery life. Microsoft has made no such claim. But they certainly have left WP7 open to criticism for not being competitive in this area. The word going around is that Microsoft plans to take care of this and other glaring omissions (such as cut and paste) with an update early in 2011. There's no official stance on this from Microsoft, so the update is just a rumor at this point.
Conclusion
The HD7 is certainly an impressive piece of hardware. It boasts top-of-the-line specs and has an expensive look and feel that rivals that of the iPhone. A big, bright screen, fluid touch response and snappy performance are all big pluses. While it's not perfect (downsides include a sub-par external speaker and weak low light camera performance), it gets the most important stuff right.
In its current state, Windows Phone 7 comes across as a good first effort. The Start screen and the overall UI are innovative with the live tile and hub concepts and all of that seems to work quite nicely. It has a stylish and up-to-date look that was largely lacking in Windows Mobile. But with some notable functional and feature gaps vs the competition at this early stage, it still feels like a work in progress. The aforementioned lack of cut and paste, the limited implementation of multitasking, the sparse feature set in the Mobile Office apps (mostly Word) and the incomplete implementation of Exchange ActiveSync due to the lack of device-level encryption are hardly trivial omissions in this highly competitive marketplace. However, clearly WP7 is a step in the right direction even with its current shortcomings and if Microsoft irons out these remaining details in a timely fashion, I believe they have a shot at reestablishing themselves as a contender in the smartphone arena.
Doug Raeburn is a Data Architect specializing in data warehousing. He lives in Lannon, WI.

Do you enjoy using new hardware, software and accessories, then sharing your experience with others? Then join us on the Thoughts Media Review Team! We're looking for individuals who find it fun to test new gear and give their honest opinions about the experience. It's a volunteer role with some great perks. Interested? Then click here for more information.

---