Tuesday, March 8, 2011
Posted by Steven McPherson in "Windows Phone Software" @ 08:00 AM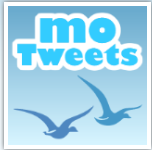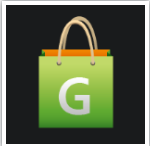 This week's app round-up includes 4 apps that I think are really beginning to show the power of the Windows Phone 7 platform and the dynamic content that is starting to become available for the platform.
Included are a new Twitter client, a universal printing application, a contact sender for forwarding contact info directly from the people hub to other contacts, and finally a Groupon browser.
First up is moTweets an application that has been around the Windows Mobile platform for awhile and has only gotten better with its addition to the Windows Phone marketplace. For Twitter users, this is the app for you on the Windows Phone platform. The application is clean, simple and easy to use. On first impression, the one feature that I think should be added is the ability to resize the text within the tweets.
Some of the interesting new features include the inclusion of location based info in your tweets and a ability to truly see what's going on around you. The "Near Me" thread enables you to not only see the tweets of those around you but their last mapped location. This could have some interesting uses in itself but for now it makes for a pretty cool visual.
---