Wednesday, October 15, 2008
Posted by Rocco Augusto in "Smartphone Talk" @ 06:00 PM
"Recently it was revealed that the newest version of Microsoft's mobile operating system, Windows Mobile 7.0, would be delayed until as late as 2010. The updated version, which the company's partners had reportedly been hoping to have by early 2009, was aimed at giving Microsoft a bigger presence on the mobile stage. But delay or no delay, I don't think it would have been enough. With competition from a resurgent BlackBerry platform from Research in Motion, Apple's iPhone and most importantly, the Google Phone platform (I will analyze Nokia's Symbian platform in a separate post at a later date), Microsoft's mobile platform is facing its toughest environment yet."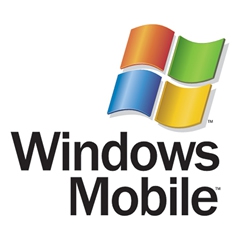 Despite the title of this article I ran across on CNN today, Why Windows Mobile is in Trouble, it is not the usual doom and gloom scenario that appears to be popping up in the Internet consciousness as of late regarding Windows Mobile. Om Malik goes on to write a fantastic piece on how Microsoft is now more than ever fighting an uphill battle in the mobile handset world in a means to stay relevant in the consumers' eyes, especially with the release of Google's new Android platform which Malik describes as "Windows Mobile done right". This article also quoted VentureBeat in stating that we might not even see new Windows Mobile handsets until 2010!

With all of these delays surrounding the Windows Mobile 7 world, the only logical thing we can assume is that Microsoft is rebuilding Windows Mobile from the ground up and maybe even possibly merging the Standard and Professional platform into the mythical Photon platform which we haven't heard anything about in a while. Unfortunately we only have speculation to work with at this time. Windows Mobile Group Product Manager Scott Rockfeld has been quoted as stating that Microsoft is "not publicly sharing our roadmap at this point."

However there is that completely irrational and paranoid portion of my brain secretly thinks that with this latest delay Microsoft is planning some big marketing event to have Windows 7 and Windows Mobile 7 launch at the same time in a scheme to try and build an amount of excitement and giddiness from a Microsoft product(s) that has not been seen or rivaled since the release on Windows 95. While I could not blame them for doing something such as this, as from a marketing standpoint it is a no-brainer, I would be extremely irate as a Windows Mobile customer if this was the case. Then again, that is me just being completely paranoid. I doubt as a company Microsoft would be that cruel to their Windows Mobile customers and enthusiasts.

Whew! I thought sitting around and twiddling our thumbs until 2009 was difficult, but 2010 is just downright torture. Come on Microsoft, throw us a bone! We can understand not wanting to tell us everything Windows Mobile will have baked into the OS when it is released, but it couldn't hurt too much to tell us why the heck it is taking so long to get this latest release out the door! Heck, right now I would settle for the ever so coy and awkward "adjusting of the shorts" just to know that Microsoft hasn't forgotten about us!
---