Tuesday, May 3, 2011
Posted by Nelson Ocampo in "Windows Phone Talk" @ 07:30 PM
"Russian blogger Eldar Murtazin has posted on his analysis of carrier chatter on Windows Phone 7 sales, and came to the conclusion that 674,000 Windows Phone 7 handsets ended up in the hands of consumers by the end of last year".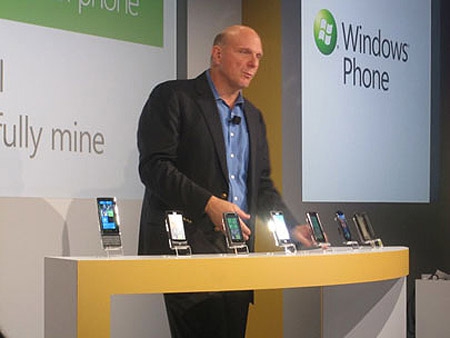 While Windows Phone 7 wasn't available for the full quarter, 674,000 is still a low number compared to the competition. I haven't seen to many other people with Windows Phones in my day to day dealings, but I'm sure that will be increasing as the operating system gets more and more robust.
The huge Mango update is expected to drop this Fall. Just in time for Microsoft to make a push for the last quarter of 2011. I'm betting that the growth will be huge. What do you think?
---