Friday, July 4, 2008
Posted by Don Tolson in "Pocket PC Software" @ 07:00 AM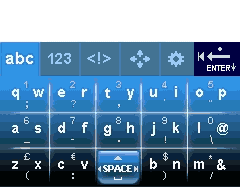 Product Category:
Soft Input Program (SIP a.k.a. soft keyboard)
Manufacturer:
CooTek
Where to Buy:
CooTek

Price:
$12.98 USD
System Requirements:
Windows Mobile Professional 5.0 and above.
Specifications:
Requires approx. 1.1Mb of program memory (including help files, etc.) default English QWERTY keyboard included, but other languages and keyboards are available for download.
Pros:
Simple and relatively small;
Innovative design which maximizes 'finger' friendliness;
Lots of documentation (animated!) to get you started;
Very configurable.


Cons:
Lots of different gestures to remember to get specific features;
Predictive Engine overrides what's actually input (unless you set up precise input, which may slow you down);
Keyboard sometimes blocks input fields at bottom of screen.

Summary:
As I spend more and more time with a keyboard-enabled smartphone, I appreciate the convenience of direct tactile input for larger messages. There are times though, when I want to look up a contact or record a new appointment quickly without bothering with the keyboard. Then, I need a soft keyboard interface that's quick, easy and predictable. TouchPal has been talked about on the discussion forums for a number of months now, and people seem to either rave about it or diss it. So what's the real story? Can it actually provide 300wpm input? Let's take it out for a spin....

Introduction
Right off the bat, I have to admit that this review took way too long to write, and I apologise to our PPCT readers and CooTek for that. Part of the problem was procrastination; part of it was an overwhelming schedule of deadlines at work; and a good part of it was wanting to give TouchPal a good, lengthy, worthwhile trial. I'd heard about this product on a number of discussion forums and I really wanted see if it could work for me. The demos provided showed a lot of promise and I was intrigued by the combination of tap and slide gestures for selection and the powerful predictive engine.
Installation
CooTek distributes TouchPal v3 as a CAB file which makes it easy to download and install directly onto your Pocket PC. The CAB includes the TouchPal application, associated help files and an animated demo showing off most of the features of the keyboard and the gestures required to activate them.
Although there is no restriction as to where you can install TouchPal (internal memory or SD card), as with all 'daily use' utilities, loading to Program Memory gives the best response time and consistency of operation. Fortunately, TouchPal is a smallish application -- requiring only 1.1Mb, including the Help files (which you can't opt out of installing), so it won't eat up huge amounts of memory.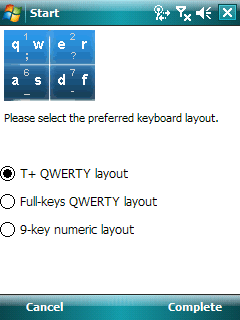 Figure 1: After you install TouchPal, it will ask what your preferred keyboard is. You can switch this at any time while using the keyboard.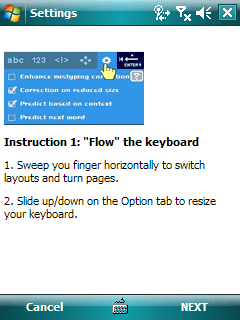 Figure 2: Once installation is complete, TouchPal takes you through an animated demonstration of the major functions (and specifically gestures) used in the keyboards. It's a good idea to take a look through this. You can also review it at any time through TouchPal's Options.
Two versions of TouchPal are available within the same download -- the Standard version and the Professional. The Standard version is provided free of charge, while the Professional version will cost you $12.98 USD. CooTek has been very ingenious in their download packaging. When you first install TouchPal, you get the full-featured and configurable Professional version for 15 days. After that, it automatically reverts back to the Standard version. To re-activate the Professional version, you contact CooTek, pay your money, and they send you a Challenge code, which is based on your Device's internal ID.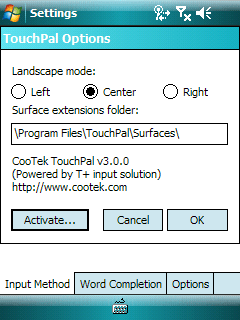 Figure 3: TouchPal's Options, available from the Input selection on the Settings menu. Note the Activate button, where you supply the challenge code provided by CooTek to keep the Professional version features avalable after the 15-day trial.
Keyboards
TouchPal provides 3 different keyboards for input -- a standard, QWERTY keyboard layout with one letter per key; another QWERTY keyboard using fewer keys in their T+ technology format; and a standard 9-key phone pad.
The standard QWERTY keyboard is just that -- a standard keyboard with slightly bigger keys that the one normally supplied with Windows Mobile, and similar to keyboards provided by other vendors and most OEM manufacturers when they customize their units. To access the numbers and punctuation marks, you either tap on the number keypad tab or use the keyboard 'slide' gestures (more on this later.)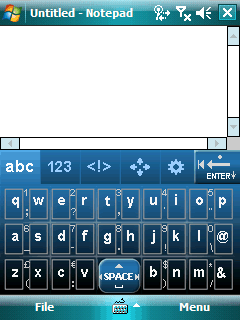 Figure 4: The full-QWERTY keyboard. The keys are just big enough to be used with smaller fingers. The numbers and punctuation between the keys are activated through tap and slide gestures.
The 9-key phone pad is mis-named, since it's really a 15-key phone pad with the letters arranged alphabetically over each number, like in a regular phone. Unfortunately, they didn't keep the letters on the same numbers as a regular phone pad, so you'll need to watch what you're doing, if you're used to texting using the phone. Personally, I've never enjoyed, nor gotten the hang of, texting with a phone pad, so I didn't spend any significant time playing with or testing this keyboard.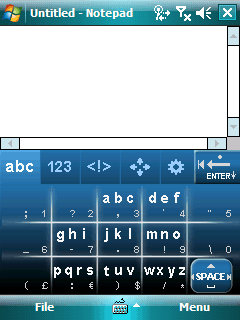 Figure 5: TouchPal's 9 (15) key phone pad.
The T+ keyboard is kind of a combination of the two concepts. It retains the QWERTY character layout, but assigns up to 4 characters to each key, selectable via a tap and slide stroke. Of the three available, I spent most of my test time working with the T+ keyboard, as it showed the greatest promise for improving my input speed.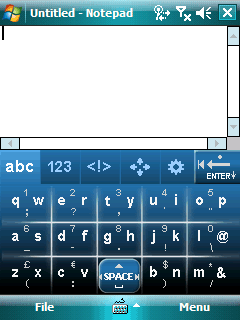 Figure 6: The T-Pad keyboard. There are fewer actual 'keys' here, but you access the characters, numbers, and punctuation with the same tap and slide gestures.
---