Wednesday, June 18, 2008
Posted by Darius Wey in "Pocket PC Hardware" @ 06:15 AM
"Now that we've had some time to spend with the XPERIA X1, we're going to break down the various features and give you our in-depth review. We'll continue to update this post as we use the device more, but it doesn't a rocket scientist to understand what's at hand - a brand new Sony Ericsson XPERIA X1!"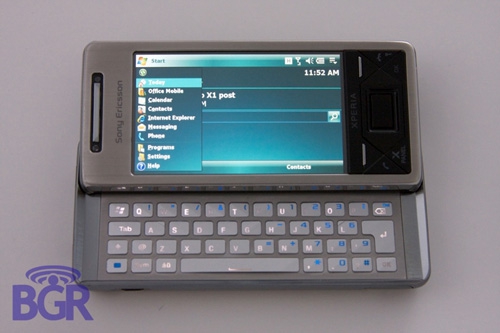 A couple of days ago, BGR posted
a gallery
of the upcoming XPERIA X1. Today, they're offering us
a review
. It's brief, but still a work in progress. They'll be adding more to it as the days go by, so be sure to keep an eye out for updates.
---