Friday, April 4, 2008
Posted by Darius Wey in "Pocket PC Articles" @ 07:35 AM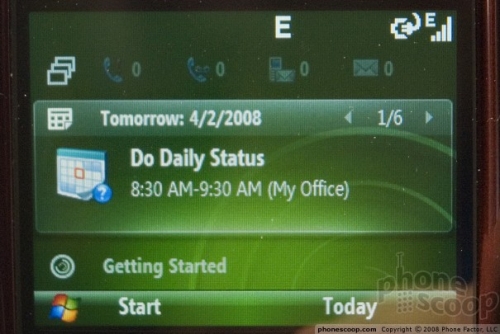 CTIA was Microsoft's playground for the
unveiling of Windows Mobile 6.1
, and Microsoft's hardware partners certainly weren't afraid to make a showing. Phone Scoop, in their ever-so-thorough ways, have covered CTIA from top to bottom, and there's plenty of Windows Mobile content for your perusal. Obviously, there's
coverage of 6.1
and plenty of eye-candy to drool over if you're a Standard (Smartphone) user. Yes, Professional (Pocket PC) users - you have a reason to be jealous. Moving on, there's more eye-candy and a video of the
HTC Touch Dual
that's set to invade Best Buy stores this quarter. There's
Sony Ericsson's XPERIA X1
in all its glory, and it too is running Windows Mobile 6.1 (a little known fact back when the X1 was first introduced due to NDAs and the like). And then there's a lengthy article on
Velocity Mobile
, a new entrant into the Windows Mobile market. More on that after the break.
Quoting Phone Scoop:
"Velocity Mobile is a new manufacturer specializing in Windows Mobile devices. There have been a few of these small companies - the Windows Mobile platform seems to attract them - but we were impressed with Velocity's devices and strategy compared to some other smartphone upstarts we've seen in recent years. Velocity itself is a small company. They have an executive team, of course, plus device designers and software engineers. The actual hardware engineering is done by Inventec Corporation. Inventec is a familiar name in the smartphone space, but Velocity was careful to point out that their devices are made by Inventec Corporation, which is almost a separate company from Inventec Appliances, which makes the Windows Mobile devices for companies like HP, etc."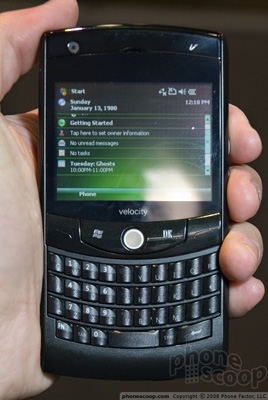 The first two devices on Velocity's roadmap are the 103 and 111, both running Windows Mobile 6.1 Professional. There's nothing groundbreaking about them: your standard quad-band GSM and tri-band HSDPA, Bluetooth, Wi-Fi, GPS, and a 2.0-megapixel camera. But on the plus side, they do have TV-out.
---