Wednesday, April 2, 2008
Posted by Darius Wey in "Pocket PC Developer" @ 02:30 AM
"The Windows Mobile 6.1 Emulator Images package adds emulator images to Visual Studio 2005 or Visual Studio 2008 that let you test applications for Windows Mobile 6.1. For general information about writing software for Windows Mobile, please see the Windows Mobile Developer Center. The emulator images can also be used as standalone without Visual Studio. They can be accessed through the Start Menu shortcuts."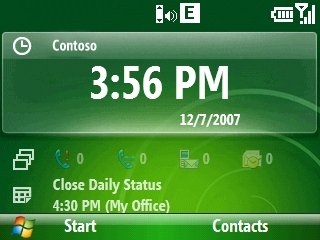 The
Windows Mobile 6.1 localized emulator images
are currently available in US English only, which doesn't quite match Microsoft's usual definition of "localized", although you can probably expect that to change over the coming weeks. The Standard (Smartphone) and Professional (Pocket PC) images weigh in at 184.9MB and 272.2MB respectively, and include some new resolutions: 320 x 320, 400 x 240, and 440 x 240 for Standard, and 240 x 400 and 480 x 800 for Professional. Note that the images work standalone, so if you're eager to poke around Windows Mobile 6.1 to see what's new and improved while waiting for your carrier/manufacturer to release an update,
this is your ticket
. Developers, if you want full integration with Visual Studio, be sure to grab the
Windows Mobile 6 SDK
prior to installing the images.
---