Tuesday, April 1, 2008
Posted by Darius Wey in "Pocket PC Hardware" @ 09:00 PM
"HTC Corp. (TAIEX: 2498; "HTC"), a global leader in smartphone design and manufacturing, revealed that the popular HTC Touch Dual™ will debut in the United States this quarter. Announced today at the Cellular Telecommunication and Internet Association (CTIA) Wireless 2008 spring conference, the HTC Touch Dual™ combines an intuitive touch screen with integrated TouchFLO™ technology and slide-out keypad and Microsoft Corp.'s Windows Mobile 6.1 Professional software, making it easier for customers to communicate on the go. "HTC has witnessed incredible support and demand for the Touch product portfolio, and we are pleased to provide our customers with the opportunity to experience additional iterations of the Touch product family," said Jason Mackenzie, vice president of HTC America. "The Touch Dual will be among the first devices in the United States to run Windows Mobile 6.1 and will be followed by a range of 6.1 updates for several other HTC products.""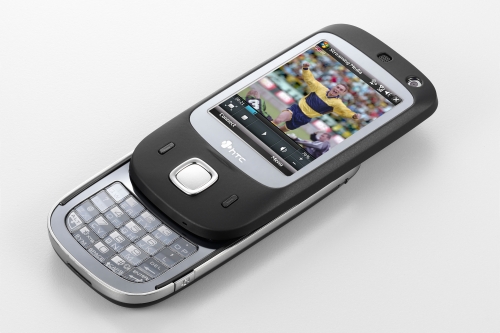 HTC's popular keypad-enhanced version of the Touch is set for a US release this quarter. The
Touch Dual
boasts some impressive features including a Qualcomm MSM7200 400MHz CPU, 128MB RAM, 256MB ROM, Bluetooth 2.0, a 2.0-megapixel camera, TouchFLO, and Windows Mobile 6.1, which
Microsoft unveiled today
. Unfortunately, there's no Wi-Fi,
and connectivity is limited to tri-band GSM/GPRS/EDGE and 2100MHz UMTS/HSDPA
. But if you can live with those limitations and you still think this sleek device tickles your fancy, you'll soon be able to purchase an unlocked version from
Best Buy
and Best Buy Mobile outlets, or online at
HTC.com
.
Update:
Looks like the US version packs quad-band GSM/GPRS/EDGE and dual-band (850/1900) UMTS/HSDPA connectivity. Hooray for tweaks.
---