Friday, December 17, 2010
Posted by Jason Dunn in "Windows Phone Talk" @ 03:01 PM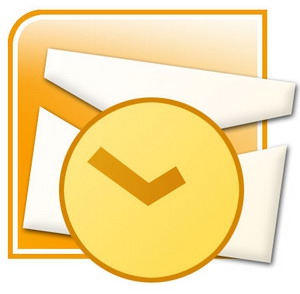 Over at the Microsoft Answers forum, there's a very long thread where many users are chiming in on the same subject: the lack of desktop Outlook sync with Windows Phone 7 is a big problem for them. Microsoft forum software is pretty bizarre, so I can't tell how many posts there are in this thread, but I'd guess it's at least 100+. When any discussion thread reaches 100 posts, you know it's a serious issue.
I remember when I first heard about this decision; it was at the Mobius 2009 event. You could hear a pin drop when Aaron Woodman announced that Windows Phone 7 would be completely cloud-centric: there would be no way to get email, calendar, contacts, or even files via the desktop...it would only come via the cloud. The repercussions of this decision were huge, and long-time Windows Mobile users were shocked when the product shipped without the ability to do any sort of local sync. Is it a problem for you? Vote in the poll, but keep reading...
I was personally hoping I'd see desktop sync get better, not vanish completely; I always thought there was a core opportunity for Microsoft to have Windows Phones sync with the Windows Live desktop suite; control your PIM data via Windows Live Mail, photos and videos via Windows Live Gallery, etc. But I'm not overly "cloud based" - I like powerful PCs with real apps and local storage. Maybe I'm a vanishing breed?
It's easy to say "Oh, just move to the cloud!" but I've seen example after example where people, usually in small to mid-sized business settings, simply can't. They're using Outlook on a desktop PC, and the only way they can get their PIM data is via desktop sync. The IT infrastructure at many businesses can be shockingly dysfunctional, so you can't just say "Oh, go get an Exchange server and fix it all." It's rarely that simple, and by making this decision, Microsoft has alienated many of their core users. The decision, coming without any explanation or justification, also comes across as arbitrary - there may well be data showing that the customers Microsoft is targeting with Windows Phone 7 are primarily cloud-based, and that's why they made this decision - but why not come out and say that?
The shocking truth? If you're a desktop Outlook user and you need to sync PIM data, your best option (other than older phones can still accomplish this) is an iPhone. Seems like a twisted joke, doesn't it?
---