Friday, February 11, 2011
Posted by Jason Dunn in "Windows Phone News" @ 10:25 AM
"After the announcement of the partnership between Nokia and Microsoft this morning workers voiced their concern with the deal by walking out of Nokia facilities. It is believed that as many as a thousand workers marched out today (or took the day off using flex time) so that the company would know that they don't believe the partnership is in their best interest, even after CEO' Stephen Elop's startlingly frank "burning platform" memo earlier this week."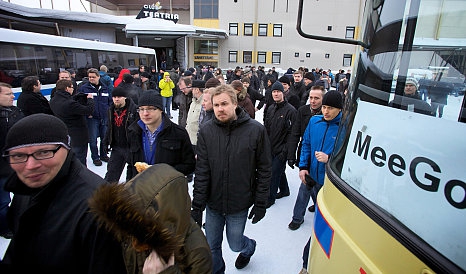 I'd never applaud someone losing their job, but it's clear that Nokia needed to make a serious change in direction if they wanted to have a future in the mobile industry. A lesser company would have waited until things got so bad that they did it out of desperation rather than as a carefully considered decision.
UPDATE: I've amended the headline because it's not quite the "walk out" I thought it was. From a Nokia spokesperson who contacted The Next Web:
"Some of our employees - not thousands - in Tampere and Oulu decided to take advantage of Flexitime and left the office at around 14.00. This is completely understandable: we have announced major news today, and understand that employees may want to digest this. We will continue active employee communications over the coming weeks, to further engage our employees with the new strategy, and to report on the progress of strategy implementation planning."
---