Monday, May 5, 2008
Posted by Paul Martin in "Pocket PC Software" @ 07:00 PM
"FlipSide, the MP3 player from Electric Pocket that has had BlackBerry users buzzing, is now available to users of Windows Mobile devices such as the Treo 700xw, Mogul, Ace, and Blackjack. The feature that has made FlipSide such an instant hit among BlackBerry users is its iPhone-like interface that allows users to visually "swoosh" through their music quickly and easily. Navigating through music and selecting tunes is a simple process with FlipSide: scroll through the Album Covers, or flick through them using your finger on the screen, then click on the navigation button to open up a vertical list of the tracks. The spacebar is used to start, pause and skip songs, while the navigation button is used to scroll either left or right to either fast forward or rewind within a song."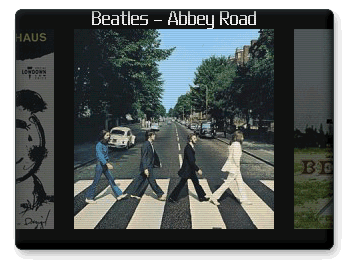 The iPhonification of Windows Mobile trend continues with the release of FlipSide, which brings the ability to flip through your music collection using the album covers on Windows Mobile 5 and 6 devices. It will play NON-DRM wma and mp3 files. When choosing album art, it suggests 200 x 200 for best performance, so I wouldn't expect Zune or iPod quality images, but it still looks pretty good. You can find a free 3-day trial for
touchscreen
or
smartphone
devices at our affiliate stores.
---