Wednesday, April 30, 2008
Posted by Darius Wey in "Pocket PC Software" @ 01:00 PM
"GPS Tuner v5.4 and Map Calibrator v2.5 have been released. The new version of Award Winning off-road navigation software is now able to downlad Google Terrain (Topo) Maps and Open Street Maps from internet and use them without any calibration process. The new Map Calibrator also supports these new types of online maps. Suunto's X9i off-road GPS watch data format (.sdf) is also supported, so you are able to see your X9i track in GPS Tuner or in Map Calibrator or upload your saved waypoints/routes to Suunto X9i internal memory. New map rotation mode (in 90 degrees steps) and built-in camera support are also implemented in GPS Tuner v5.4."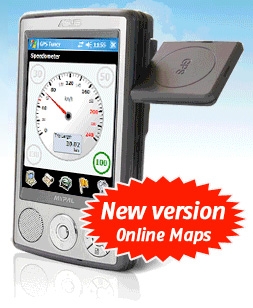 Online maps and camera support? The venerable GPS Tuner just keeps getting better. Hit the
product web page
to download. For registered users who purchased less than a year ago, this one's a free upgrade.
---