Tuesday, August 5, 2008
Posted by David Tucker in "Zune News" @ 11:45 AM
"You are considering buying a Microsoft Zune as you broke your iPod or had your iPod stolen. And you bought a lot of songs from iTunes store because you had money left on your iTunes gift card. You still want to enjoy those purchased songs on your Zune MP3 player. Or you own an iPod while your boyfriend/girlfriend has a Zune. And you hope to share the library of M4P music songs purchased from iTunes store under your account with your boyfriend/girlfriend. Here comes the headache! The M4P music you bought from iTunes is DRM-laden! You cannot transfer the iTunes M4P music to the Zune software, not to mention playing the iTunes M4P music on your Zune player."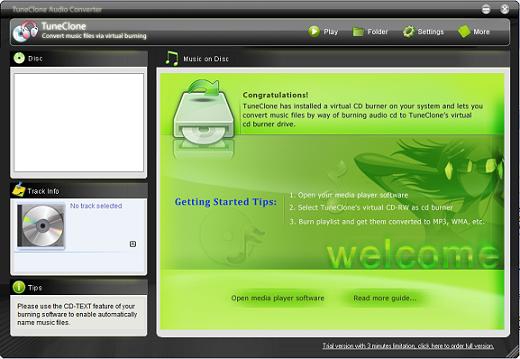 So, you want to migrate from the iPod to the Zune but the main reason you haven't made that jump is because you have your iTunes library. I'm sure that's a very common reason for not coming over to the Zune world. (Ok, maybe not, but I'll maintain my delusion.) This is a serious issue though and if you do want to change platforms, then your only options are mostly time consuming and wasteful.

TuneClone Audio Converter has come to the rescue! You can use this to move your library of M4P DRM protected music to the MP3 format that you can use on any player out there worth its salt. This is a useful tool for anyone looking to break their relationship with the iPod. This software does cost $34.95 to register but that price does give you what appears to be a full feature application. The best part is that it maintains all of the music file's metadata. DigitalMediaOnline has a nice little tutorial that shows how it works.
---