Monday, March 14, 2011
Posted by Nelson Ocampo in "Windows Phone Developer" @ 11:30 PM
"DeveloperDeveloperDeveloper! These FREE one day events build on the success of the previous DeveloperDeveloperDeveloper Days. As before, it is all about developers learning, sharing and interacting with each other in an informal and relaxed atmosphere.
If you are creating apps for Windows Phone 7, as a professional, independent or student developer please join us at one – or all – of these free events, which are all about apps!!
Our goal is to get as many apps ready for Marketplace submission as possible, give you the opportunity to get one-on-one assistance from MVPs or Microsoft evangelists, help you overcome any development and Marketplace submission challenges, and to have some fun along the way. "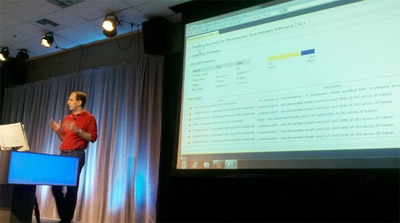 If you're a rookie developer, or a savvy coding coding guru, you're wanted at the DeveloperDeveloperDeveloper event on Saturday, March 26th.
Microsoft MVPs are expected to be in attendence to help you with any problems you may be having in your app. And there will be tutorials covering subjects such as Tombstoning, Databinding, Designing with Expression Blend, and more!
And did I mention that they'll be giving away prizes such as a Samsung Omnia Windows Phone 7 device, an Xbox with Kinect, and software licenses?
Click the link to find out more information and register. Hurry! Each event could only accomodate 50 people.
---