Thursday, August 20, 2009
Posted by Doug Raeburn in "Pocket PC Hardware" @ 07:00 AM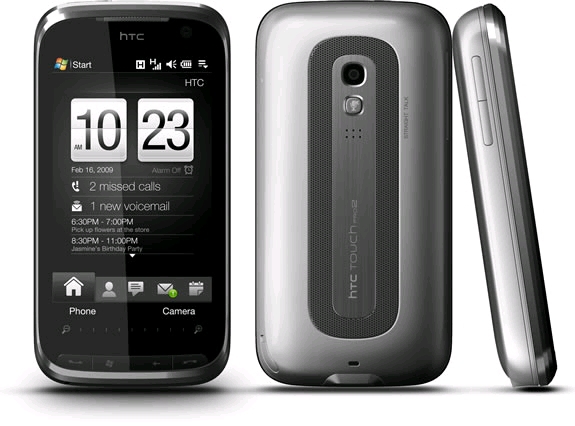 Product Category: PDA Phone
Manufacturer: HTC
Price: $699.99 USD
Pros:
Elegant design;
Large, sharp and vibrant screen;
The best, most "touch friendly" version of TouchFlo 3D yet;
Excellent speakerphone;
Nicely designed hardware keyboard will satisfy those for whom only a hardware keyboard will do.
Cons:
Very expensive;
Large and heavy.
Summary: As rival phone manufacturers continue to strive to emulate the success of the iPhone, HTC weighs in with its most sophisticated finger friendly WinMo Professional phones yet. The Touch Pro2, the topic of this review, supersedes last year's Touch Pro, with a revamped version of Touch Flo 3D, which strives to make stylus use a thing of the past. Have HTC been successful? Let's put the Touch Pro2 through its paces...
---