Thursday, July 21, 2011
Posted by Don Tolson in "Dell Windows Phones" @ 08:00 AM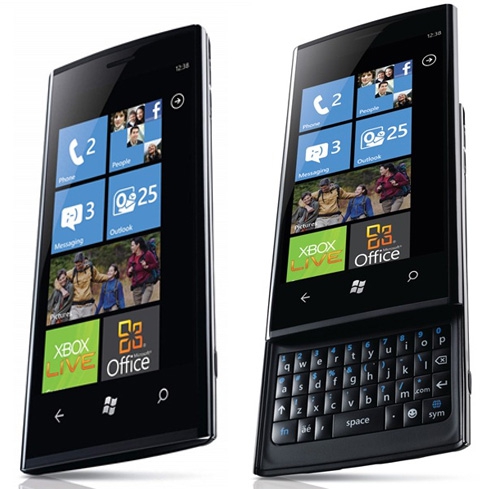 Product Category: Windows Phone 7 Smartphone
Manufacturer: Dell
Where to Buy: Amazon [affiliate]
Price: $499 USD for T-Mobile with no contract
System Requirements: Windows Phone 7. You'll need a Windows Live or Hotmail account to take full advantage of the social media and marketplace.
Specifications: 1Ghz CPU, 8Gb internal storage; 4.1 WVGA (480 x 800) AMOLED screen; Quad band (850/900/1800/1900) GPRS; Tri band UTMS (900/1700/2100), GPS, 5mp colour camera w/autofocus + LED flash, 720p HD video recording; BT 2.1 EDR, 802.11b/g; 3.5mm stereo audio jack; microUSB 2.0; digital compass and G-Sensor; 120mm (4.8in) x 62mm (2.5in) x 13mm (0.5in); 190g (6.8 oz). Full specs are available at the Dell Site.
Pros:
Large, bright screen with portrait sliding keyboard (no need to rotate the unit);
Solidly built.
Cons:
Screen pixels seem to have 'space' between them, creating a pixelated look to some images;
Weight distribution is affected by sliding out the keyboard -- makes one-handed operation difficult;
Bluetooth seems to have difficulty re-establishing connections.
Summary: While the Dell Venue Pro has been out and about for a number of months now, we don't hear much about it in the press or in advertisements. There was a lot of initial buzz about the new look of Dell's first venture into Windows Phone 7 and the 'portrait' slider keyboard. But here in Canada, it's been very difficult to get a hold of one, since none of the major cellular suppliers (Rogers, Bell or Telus) support it on their networks. But never fear, we here at Windows Phone Thoughts don't let a little thing like network support stop us! We managed to snag one to play with for a week or so thought you might be interested in what we found. Read on.... Read more...
---