Friday, December 26, 2008
Posted by Darius Wey in "Pocket PC Software" @ 04:30 PM
"Feed your need for Xbox 360 info & stories all day long while on the go (or stuck in meetings). You're just a few clicks away from enjoying Xbox 360 news, video & audio clips, community updates, gamer tag status, and more on your iPhone, iPod Touch, Windows Mobile phone or BlackBerry device."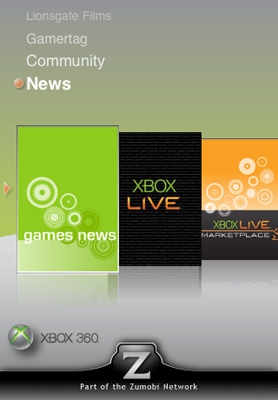 Zumobi and Microsoft have teamed up to deliver what is apparently the only Microsoft-endorsed mobile application for Xbox. The NXE-themed Inside Xbox 360 offers the latest news, trailers, and updates from Xbox.com, the Xbox Live Marketplace, Gamerscore Blog, and Major Nelson, and also a way to tap into your and your friends' gamertags. It's riddled with ads, but if you can look past that, it's a decent application.
If Xbox isn't your thing, but skiing is, check out the new REI Ski and Snow Report.
---