Wednesday, November 18, 2009
Posted by Jason Dunn in "Windows Phone Talk" @ 01:23 AM
Hi there OS X fans! If you're coming to this site from the Fake Steve Jobs link or the Daring Fireball link, I'd encourage you to check out Apple Thoughts and join our community there.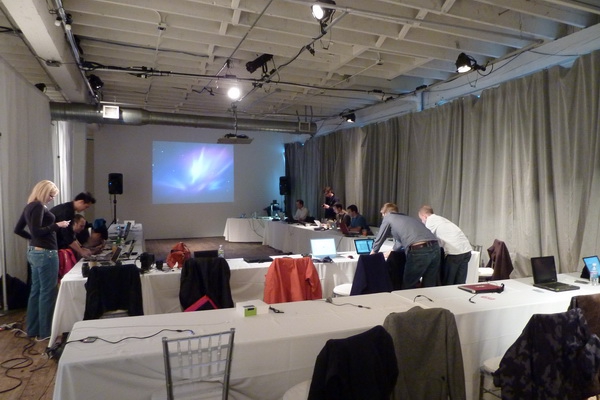 Once again, it's Mobius time! Mobius is an invite-only event, hosted by Microsoft, where the invited guests are shown what Microsoft is doing in the mobile space. The 2009 event was held in downtown Seattle at Pravda Studios. Full disclosure: Microsoft covers our flight and hotel expenses, and keeps us well fed during the event - though there are some attendees that pay their own way to get here, and pay for their own hotel. I'm not one of those people - if a company is willing to pay for me to fly out to see what they're up to, I'll take them up on the offer. It won't change my opinion about what they're showing me.
At every Mobius event I've been to in the past, the content has been a mix of presentations that we can talk about, and some that we can't. This event so far has been radically different - the entire day was made up of presentations that we've agreed not to talk about. There was some truly eye-opening stuff; stuff that reminds me again that so many of the rumours we read about online are utterly and completely false. I think if every blog or news site went back correct the rumours they've been wrong about, they'd be too embarrassed to publish rumours...for at least a day or two. I lump myself in this group as well; hot and highly-speculative rumours are always fun to ponder, but they often bear little resemblance to reality.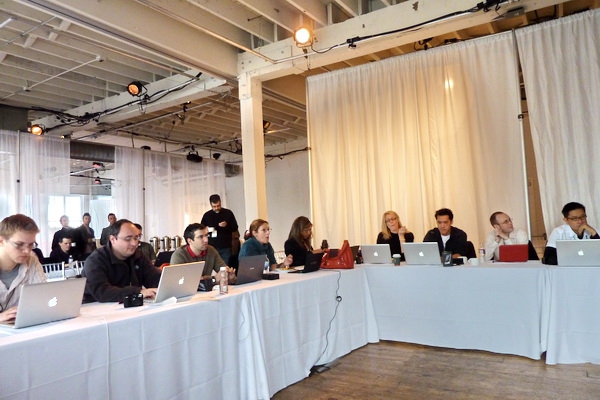 Figure 2: Out of the 25 attendees, 13 of them were using OS X. The other 12 were using Windows. Interestingly, many of the Windows users were from Europe or Asia; the vast majority of the OS X users were from the USA. This is the only place on the planet where OS X has 53% market share.
Here's a list of who was in attendance, and the sites the represent: Read more...
---