Wednesday, September 16, 2009
Posted by David Tucker in "Zune Accessories" @ 09:00 AM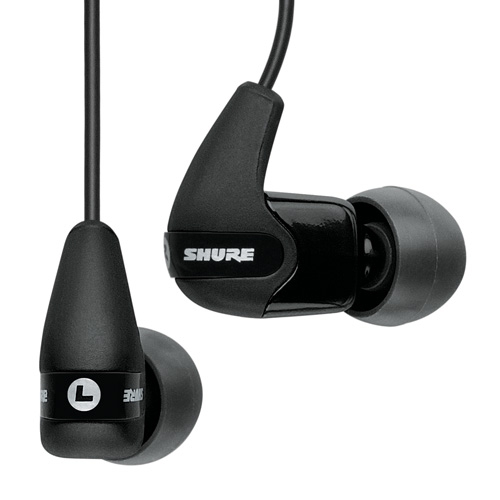 Product Category: Earphones Manufacturer: Shure
Where to Buy: Amazon [Affiliate]
Price: $97.78
System Requirements: Any MP3 player with a 3.5mm headphone jack
Specifications: Headphones have a frequency range of 25Hz - 18.5kHz with a 26 ohm impedance. They come in black or white and have an 18 inch cable with a 36 inch extension. The headphones pack up easily in a small travel case and come with a deluxe fit kit of 7 different tips to easily fit almost any ear size.
Pros:
Amazing sound, it blew me away;
Lots of fit options, ensuring a comfortable, tight seal;
High quality construction that should stand up to long term use.
Cons:
Somewhat expensive;
In-ear design takes getting used to.
Summary: No matter what you use as an MP3 player there is a universal law that applies to your device of choice. The included ear buds suck. Sure, there's different levels of suck, but in the end they're all pretty horrible. There was a brief period of time when the Zune came with the premium sound isolating earphones and those were certainly a step up from the usual throwaways you get. Still, to really appreciate your Zune or "other" MP3 player you only have two avenues to really get the most out of your music. Read more...
---