Friday, April 4, 2008
Posted by Janak Parekh in "Pocket PC Hardware" @ 10:00 AM
"Verizon Wireless today revealed its spring lineup of smartphones and messaging phones...

XV6900: Verizon's version of the HTC Touch. Available in April.
Motorola Q9c: Similar to the Q9m, but with more business-friendly styling, plus support for location-based services. Available in April."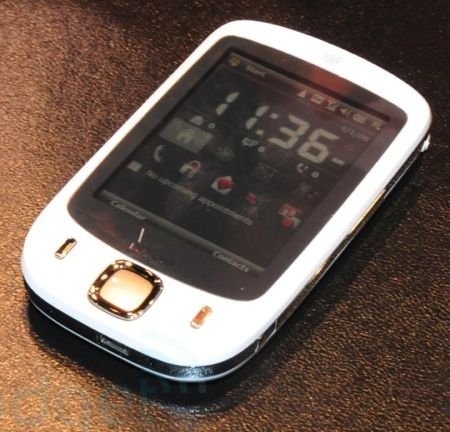 There's also a new Blackberry and a LG device. These two aren't exactly new or revolutionary, but it's good to see Verizon is finally carrying them, only a few months after everyone else. ;) If you're curious as to what the Touch will look like on Verizon,
Engadget's got pics of both it and the Touch Dual
. As they put it, the front is "bleached". What do you think of the look?
---