Thursday, September 3, 2009
Posted by Darius Wey in "Pocket PC Hardware" @ 11:10 PM
"HTC Corporation today introduced the HTC Touch2, a compact and stylish smartphone that is one of the first Windows phones. Utilizing Windows Mobile 6.5 and new services like Microsoft My Phone and Windows Marketplace for Mobile, HTC Touch2 delivers a full touch experience that enables you to do all the things you want on your phone easily. The Touch2 expands HTC's portfolio of touch-based phones and is focused on delivering an advanced touch experience to a broader group of people."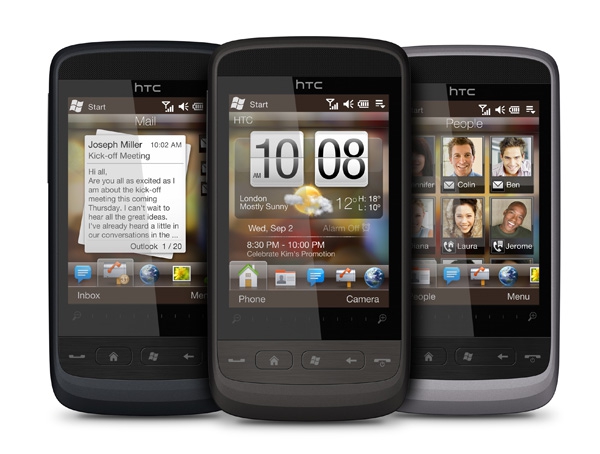 The new devices just keep on coming. HTC's newest unveiling, the Touch2 (not to be confused with the Touch Diamond2 or Touch Pro2), packs a Qualcomm MSM7225 528 MHz processor, 256 MB RAM, 512 MB ROM, quad-band GSM/GPRS/EDGE, dual-band (900/2100 MHz) UMTS/HSDPA, 802.11b/g Wi-Fi, Bluetooth 2.1 + EDR, GPS, a 3.5 mm audio jack (hurrah!), a 2.8" QVGA (240 x 320) touch screen, a 3.2-megapixel fixed-focus camera, a microSDHC slot, and Windows Mobile 6.5 Professional. Yes, there are a handful of items in that specs list that don't quite live up to the Touch Diamond2's and Touch Pro2's standards, but then this is a mid-range device after all. And it's set to drop in the hands of consumers on - you guessed it - October 6.
Jump the break for a copy of the press release and some additional eye candy.
---