Friday, February 3, 2012
Posted by Richard Chao in "Nokia Windows Phones" @ 12:30 AM
"We reached out to Microsoft, and it confirmed that $25 will secure Nokia's latest Windows Phone handset for you, but there wasn't any new info on how much the phone will cost in full when launch day comes around."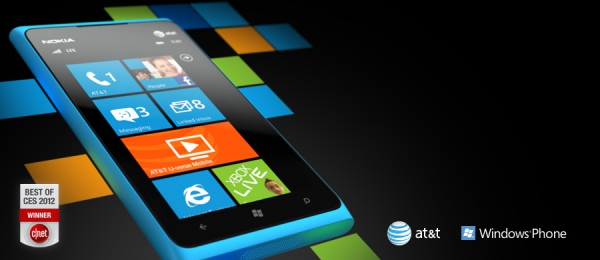 Microsoft's Brick and Mortar Stores are now taking pre-orders for the Nokia Lumia 900. The 900 is one of two LTE capable WP7.5 phones being released by AT&T on March 18th. The other being the HTC Titan II.
If you want to pre-order the 900, grab $25.00 and head to your local Microsoft Store.
---