Tuesday, May 13, 2008
Posted by Darius Wey in "Pocket PC Software" @ 09:25 AM
"The Mac BU today is releasing Service Pack 1 (SP1) that provides increased stability, security and performance enhancements to the suite. The group also is providing a glimpse at the road map of Office for Mac by announcing the return of Visual Basic for Applications (VBA) in the next version."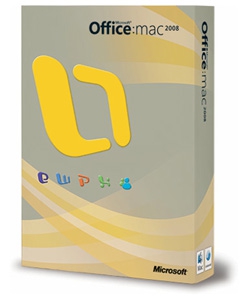 Microsoft's release of Service Pack 1 for Office 2008 for Mac offers a number of enhancements including Mac .PPTX compatibility with Windows Mobile devices. So, if you're one of the few Mac users carrying a Windows Mobile device, hit the
Mactopia Downloads page
now or wait for Microsoft AutoUpdate to do its thing to enjoy what SP1 has to offer. The standalone installer weighs in at 180MB.
---