Sunday, November 8, 2009
Posted by Jason Dunn in "Pocket PC News" @ 05:00 PM
"Bell and Samsung today announced the exclusive availability of the Samsung OMNIA II touchscreen smartphone - the Official Mobile Device of the Vancouver 2010 Olympic Winter Games - to operate on Bell Mobility's all-new HSPA network in November. The Samsung OMNIA II will be the perfect device for accessing Bell Mobility's upcoming offering of exclusive 2010 Winter Games mobile content. Clients can also personalize their Samsung OMNIA II with an included Samsung Vancouver 2010 Olympic Winter Games decal."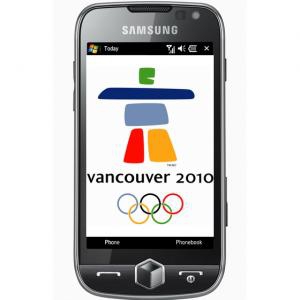 Image courtesy of WM Experts
The most interesting part of this news isn't that the Samsung OMNIA II has been made the official phone of the 2010 Winter Olympics - it's that Bell, one of Canada's two CDMA carriers, is launching their HSPA network this month. Telus, the other CDMA carrier, is going to be doing the same - and both are doing so as a step toward an LTE-based 4G network.
---