Monday, May 12, 2008
Posted by Darius Wey in "Pocket PC Software" @ 05:00 AM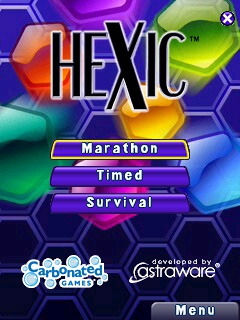 Product Category:
Games
Manufacturer:
Astraware
Where to Buy:
MobiHand
[Affiliate]
Price:
$9.95
System Requirements:
Windows Mobile Classic/Professional (Pocket PC) or Standard (Smartphone) device
Pros:
Addictive;
Multiple game modes;
Looks and feels just like the MSN Games and Xbox 360 versions.
Cons:
Lacks online leaderboards.
Summary:
Alexey Pajitnov knows how to turn any shape into an addictive puzzle game. Tetris, which needs no introduction, is a testament to that. So too is Hexic, which MSN Games and Xbox 360 gamers should be familiar with. For years, I searched high and low for a Windows Mobile version, but to no avail. Now, that search is over. Thanks to the combined efforts of Astraware and Carbonated Games, Hexic is available for all flavours of Windows Mobile, and it does not disappoint.

Read on for the full review! Read more...
---