Monday, April 4, 2011
Posted by Richard Chao in "Windows Phone Software" @ 05:33 PM
"Well, first, thanks go out for Microsoft for releasing a support tool for Windows Phone yesterday. Inside that tool, were unreal hidden gems.
Basically they've created a managed wrapper over the whole update process for us, rather nice of them."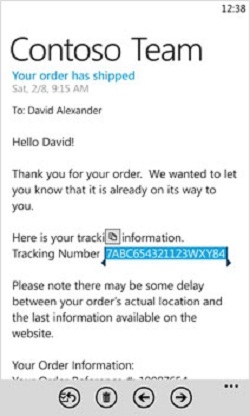 It looks like the Windows Phone Support Tool recently released by Microsoft contained an easter egg. NoDo. Click the read link for detailed instructions and files required to install the update on your device.
A trusted source has informed me that he has tried the process detailed within and it does in fact work. However, as with all hacks, do this at you own risk.
---