Wednesday, November 4, 2009
Posted by Don Tolson in "Pocket PC Software" @ 08:30 AM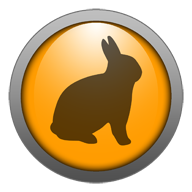 Product Category: GPS-assisted software
Where to Buy: From the developer -- download available here; or from the Windows Marketplace
Price: $3.99USD
System Requirements: Marathon requires a Windows Mobile 5.0+ Professional device with a GPS receiver and a screen resolution of at least 240x240 pixels.
Specifications: Requires approximately 400K of storage memory. Cannot be installed to Storage Card.
Pros:
Very easy to install, configure and use;
Main user interface is very intuitive, but there are lots of settings for individual customization.
Cons:
Not possible to pause timings if you stop for a drink or chat;
Some of the terminology used is confusing (eg. Sprint vs Track) A Help file or glossary would be useful.
Summary: Training up for that next marathon or triathalon? Or maybe just looking for something to provide an extra nudge for your personal 'Biggest Loser' exercise program? Marathon, a GPS-enabled software package from JMD Software may be just the right coach. It provides a simple, easy way to track your progress whether you're walking, running, biking or even rallying by car! Read more...
---