Thursday, April 24, 2008
Posted by Rocco Augusto in "Smartphone Talk" @ 01:17 PM
"Windows Mobile does have and support voice-enabled functions, but this is an interesting twist. Due to better support for Java, Microsoft's Tellme subsidiary is offering its voice search for Blackberry devices before it goes live on Windows Mobile handsets. Tellme keeps track of where you are through your phone's GPS radio so your search results are local to where you are... Device owners can tap a button and speak their search query; in return, Tellme will offer local results using the Microsoft Live Search engine."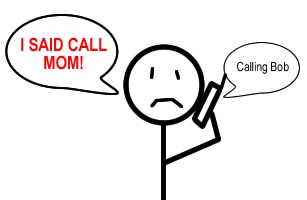 You know what? I'm not really too broken up about this. Don't get me wrong, I think the idea is pretty cool in theory but to quote Lawrence Peter Berra - "In theory, theory and practice are the same. In practice, they are not". As amazing as Microsoft's Voice Command service is on our handsets the one major drawback I have always encountered is that it just does not work very well at all if you are not in a quiet room. Same thing goes for voice enable telecom services! Every time I try to use anything voice enabled and there is any noise in the background whatsoever then the service flat out fails... unless I yell my command into the microphone but then you just end up looking insane. This is the exact reason why I have stopped demoing the Voice Command feature for people who are interested in learning more about my phone.
Who knows, maybe this is a Trojan horse for Microsoft to make all Blackberry users look crazy while they shout into their handsets - aggravating them to the point where they switch over to Windows Mobile devices.
---