Wednesday, August 11, 2010
Posted by Don Tolson in "Windows Phone Accessories" @ 07:00 AM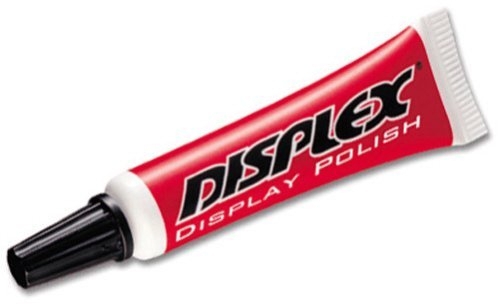 Product Category: Accessories -- Display polish/cleaner
Manufacturer: WirelessGround.com
Price: Starts at $19.95USD (regularly, but may be on sale...)
Specifications: Comes in a 5g (0.175oz) tube, which should be enough for 8 to 10 screen cleans, depending upon how much you use. Note: this product is only for use on non-coated surfaces and plastics (i.e. the transparent part of the screen. Do not use on the painted portion. The product is non-returnable.
Pros:
Easy to apply;
Very gentle abrasive, so unlikely to do damage to the screen on most applications.
Cons:
Regular price is a bit high;
You'll need a number of applications to see results;
Probably won't remove deeper scratches.
Summary:
Getting scratches in your screen display is always annoying -- especially when you remind yourself that you had meant to get that screen protector installed, but never got around to it. There are numerous 'old wives tales' about using toothpaste, etc. to remove scratches, but it's definitely better to use a product that is specifically designed for the job. Displex, from WirelessGround, is sold as a display polish. But how good is it at taking out scratches? Let's take a look.
---