Monday, September 15, 2008
Posted by Jason Dunn in "Pocket PC Hardware" @ 09:33 AM
Today is a big day for HTC: they've officially announced three new products. These two don't quite measure up to the raw coolness of the HTC Touch HD, but it's great to see HTC continuing to broaden their product line and drive for new price points in the market. According to HTC, both of these devices will be available in early October.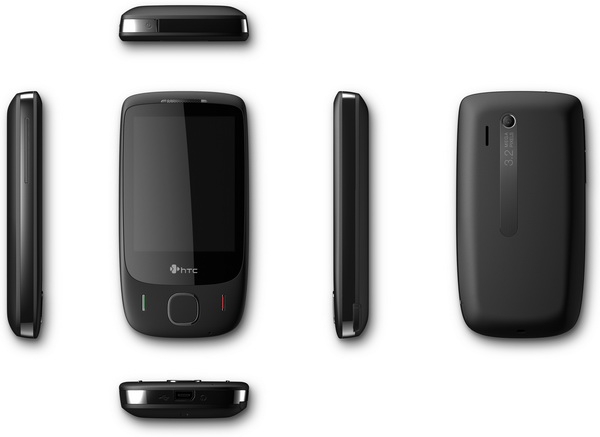 Above we have the HTC Touch 3G. Dimension-wise, it's 102 x 53.6 x 14.5 mm and weighs in at 96 grams. Quad-band GSM/EDGE, and Euro/Asia 3G frequencies with full HSDPA 7.2 Mbps. It's got a 2.8 inch QVGA screen, a 3.2 megapixel camera, 256 MB ROM and 192 MB RAM. A microSD card provides expansion, and the package is rounded out with 802.11 b/g WiFi, Bluetooth 2.0, a Qualcomm CPU at 528 Mhz, GPS/AGPS, and an 1100 mAh battery. Nothing terribly exciting there, but I expect this to be offered for quite a bit less than the HTC Touch Diamond, so it will get broader market penetration. Oh, and it will come in four colours, as described by HTC: sophisticated black, noble gold, sparkle blue and modern brown.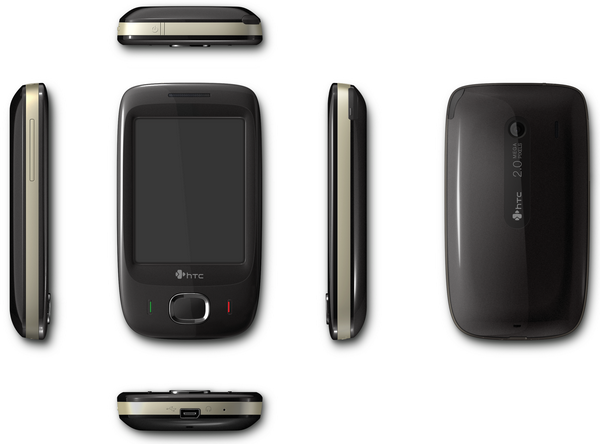 Pictured above is the HTC Touch Viva. It looks a lot like the original HTC Touch, doesn't it? Size-wise, it's going to be 104.5 x 59 x 15.75 mm and weigh in at 96 grams. Unlike the HTC Touch 3G above, this is a quad-band GSM/EDGE phone only, there's no 3G. It has a 2.8 inch QVGA screen, a 2 megapixel camera, 256 MB ROM, 128 MB RAM, a microSD card slot for memory expansion, 802.11 b/g WiFi, Bluetooth 2.0, GPS/AGPS, a 201 mhz TI OMAP processor, and an 1100 mAh battery. The HTC Touch Viva will come in one colour: "storm grey". Is the Viva under-powered? Pretty much - but I'd also expect it to sell unlocked for $299 USD or less, and with carrier rebate this might end up free. This is HTC's "value play" in the touch-phone market, and while most people here might not be interested in it, getting the price point down is an important part of breaking into new markets.
The full press release for both new products is after the break. Read more...
---