Saturday, May 17, 2008
Posted by Rocco Augusto in "Smartphone News" @ 01:45 PM
"3M has been touting its mini-projectors for some time now (along with many others), but it looks like they're now finally a bit closer to landing in an actual product, with Samsung reportedly set to begin offering them later this year. What's not clear, unfortunately, is whether the projectors will actually be built into the cellphones (and if so, which ones), or simply offered as an attachment of some sort, but either way you can apparently expect to pay between $200 and $400 for the chance to spread a bit of visual pollution."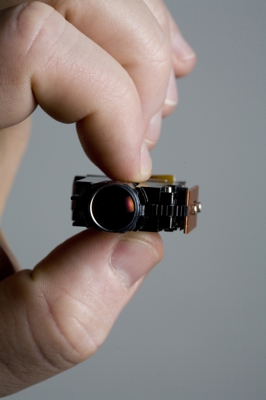 [Photo courtesy of Engadget]
Once again Samsung has shown us that they are on the top of their game as far as innovation goes. The idea of being able to project my handsets display is actually a neat concept. Something like this would be perfect in a meeting type situation, or even watching a movie on the go. I have to say, hats off to Samsung for once again thinking outside the box!
---