Monday, April 28, 2008
Posted by Darius Wey in "Pocket PC News" @ 06:00 AM
"Telstra Country Wide Director, Gary Goldsworthy, today confirmed that the old CDMA mobile network would shut down across the country at midnight tonight, closing a significant chapter in the history of telecommunications in Australia. "At midnight tonight Telstra will commence the carefully planned closure of the redundant CDMA mobile network. Today really is the last chance for remaining CDMA customers to move across to a new mobile network, such as the Telstra Next G™ network, and remain connected" Mr Goldsworthy said. "CDMA technology has served Australia well over the years but has now been superseded by more advanced third generation mobile technology such as the Telstra Next G™ network, which carries about 7.5 times the data carried on the CDMA network at its peak."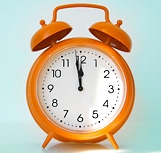 CDMA coverage in Australia will be axed at midnight, starting from the east coast and progressing toward the west coast in accordance with local time zones. Telstra has been at it for two years, urging CDMA customers via letter, phone, and SMS to make the switch over to
Next G
. But this has been much to the discontent of a handful of rural customers, primarily due to concerns that the UMTS/HSDPA network suffers from poorer coverage in remote areas of the country. Like it or not, however - the clock is ticking. Any Australian readers here happy/unhappy about this?
---