Tuesday, August 24, 2010
Posted by Doug Raeburn in "HTC Windows Phones" @ 07:00 AM
HTC Sense Continued
Calendar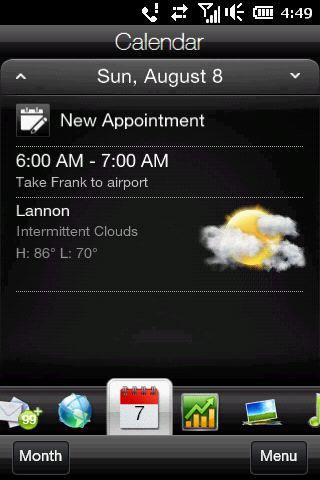 Figure 13: HTC's bundled apps set high standards for quality.
Appointments can be created and managed using this tab. I find the HTC app provided here to be superior to the Outlook Mobile calendar app.
Stocks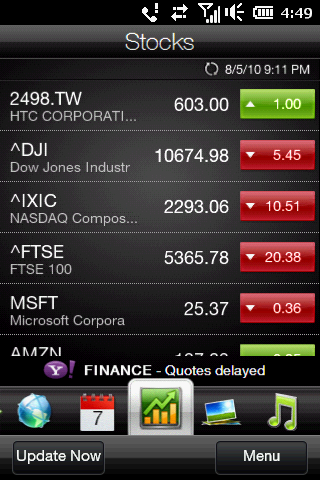 Figure 14: No surprise that there's lots of red on this screen...
Specified stocks and market indices can be tracked here.
Photos and Videos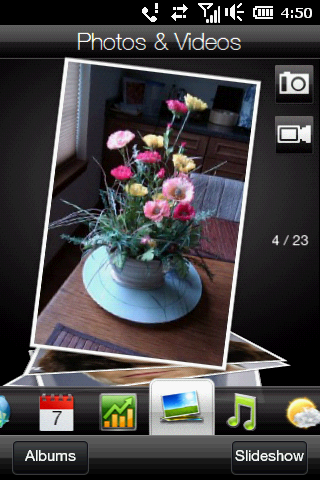 Figure 15: Almost identical to TouchFLO, but it worked fine there and works fine here.
Provides ability to flip through photos and videos and view slideshows and albums.
Music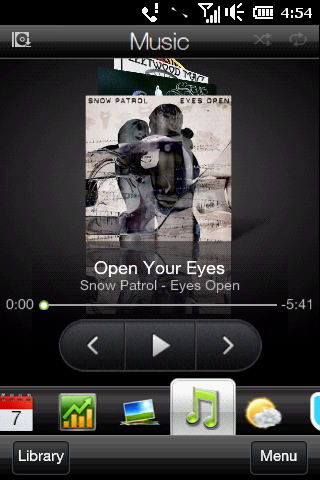 Figure 16: Still a Cover Flow knock-off, but it does the job.
Play tracks, albums and playlist and browse your music library by flipping through album covers.
Weather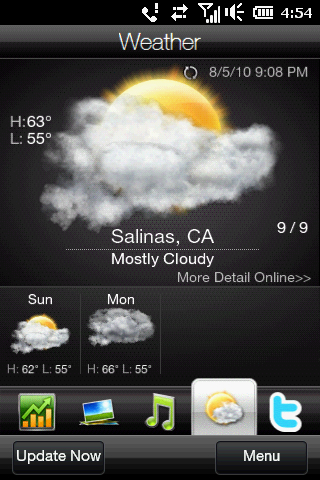 Figure 17: Even more fun animations than with TouchFLO!
Display weather conditions and forecasts for specified locations. Conditions are accompanied by entertaining animations. It does find the nearest local weather station automatically, but I like to track conditions in a few other places as well and the limited selection of locations makes it a bit difficult to pinpoint smaller cities. For example, the closest I could get to one of my commonly tracked locations was almost 100 miles away. And there's no easy way to add locations to the list of available selections. So while it works and provides the animations, I've seen better weather apps on this and other platforms.
Twitter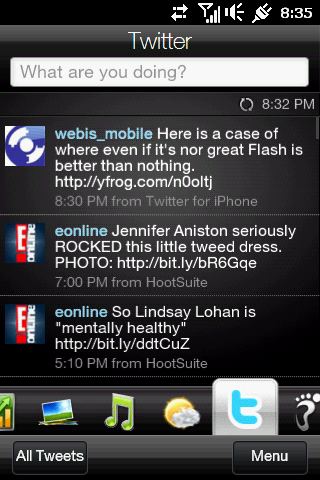 Figure 18: The Twitter tab
As you'd expect, quick access to your Twitter account.
Footprints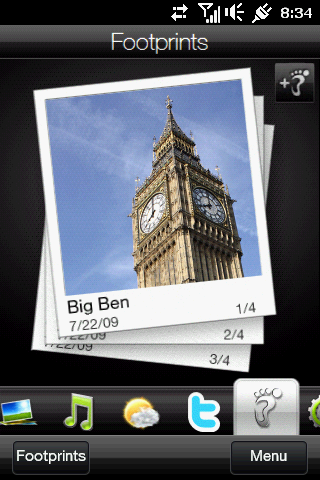 Figure 19: In case you can't remember where you took the photo of Big Ben...
Geotag photos to remind you where they were taken. Obviously more important with photos of landmarks less well known than Big Ben.
Settings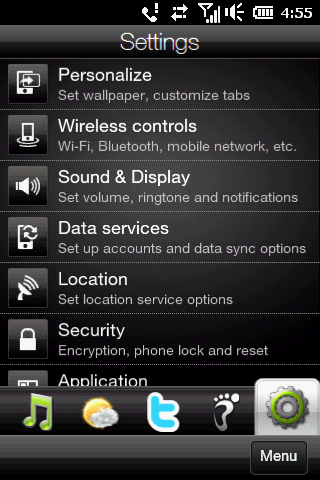 Figure 20: Hard to get excited about a setup tab, but here it is...
Just what it says.
---