Saturday, June 26, 2010
Posted by Brad Wasson in "Windows Phone Talk" @ 04:00 PM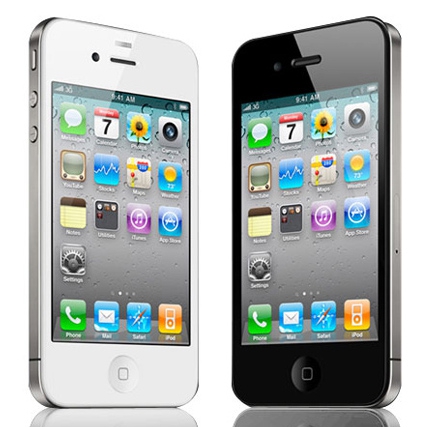 Apple's legendary design prowess has taken a bit of a hit the last few days as more and more users experience dropped calls from purportedly "holding their phone in the wrong way". We don't know the extent of the issue yet, but it sure seems to be significant.
There's a lot a stake here. Apple, through good design and product production, and excellent marketing, has built a formidable reputation for quality in its products. They have convinced many people that their products are "a notch above" the competition. If you consider, they seldom sell their products on superior functionality, focusing, rather, on the overall users' experience, including the seamless connection of many of their products. Without question, they are the gold standard for design excellence in the electronics industry. They are trend setters and pathway pioneers.
The "big guy" (in this case Apple and its iPhones) always has the chance of making a misstep, and we may have seen one here. So far the Apple defence has been that "we really know better than you - you're going to need to change your personal habits and hold the phone our way". This is rubbing some people the wrong way, hinting of an arrogance that Apple would be advised to avoid. I'm predicting that Apple is going to have to revisit the design and/or at least the assembly process. They sure better soften their stance on how "you" choose to use your phone.
What does this mean all mean for Microsoft? The iPhone 4 represents continued momentum for Apple as it gains market share in the smartphone market. This has been a continuing challenge for Microsoft as it does not even have it's new phone on the market yet. It must be tough to watch those iPhone share percentages climb. Will this impact ongoing sales? Maybe temporarily, but you can be sure the issues will be rectified as quickly as possible.
This development, however, knocks a small chip out of the Apple pedestal, one that will at least give some people reason to consider that other manufacturers may not be as far behind in design and production as Apple and others would have you believe. Will this slow down iPhone 4 sales? Hard to say, but there is a huge backlog of orders to fulfill, so we won't likely see any impact in the short term. Something to watch will be to see if any orders are cancelled and/or how the order rate changes.
I believe what this really represents is a bit of opening for Microsoft to help promote the innovation and quality of its upcoming Windows Phone 7 platform. It's not often Apple makes a misstep, and it's a shame Microsoft is not closer to getting out of the gate, but any opportunity is one Microsoft needs to leverage. We'll see how aggressive Microsoft wants to be, but if I were them I wouldn't let this pass completely.
The iPhone 4 is indeed a remarkable design achievement, and few will deny that it is a formidable competitor in the marketplace. But while Apple has refined the design in a striking way, in the process mixing in some remarkable new technologies, the software developments, in my opinion, have not gone nearly as far. Yes there is some nice new functionality, but it's not nearly as significant as Apple would have you believe. This current misstep, combined with the potential of the innovation that Microsoft is embedding in Windows Phone 7, could encourage people to take another look at where Microsoft is heading and a open some new doors. Soon it will be Microsoft's turn to reveal their new product on the public stage. It will be critical that Microsoft avoid any of its own missteps. Can they do it? Let's watch to seen how they and their partners fare - there is a lot at stake.
---