Wednesday, May 5, 2010
Posted by Jason Dunn in "Windows Phone Talk" @ 12:00 PM
"Quite frankly, I haven't been this disappointed in a phone in a long time. The list of complaints and missteps far outweighs the positives this time around. The basic concept of a phone focused on social networking is not new, and has been done better by others (Motorola, Palm, HTC). The Kin Loop and Kin Spot are neat concepts, no doubt, but the execution falls far, far short of what others have been able to accomplish." - Eric M. Zeman, phonescoop
"The execution (or lack thereof) on these products makes us legitimately concerned about what the company will do with Windows Phone 7. We can only hope that the similarities between those devices and the Kin handsets don't stretch much further than the "Windows Phone" label, because in our estimation, Kin is one side of the family that needs to be disowned... quickly." - Joshua Topolsky, Engadget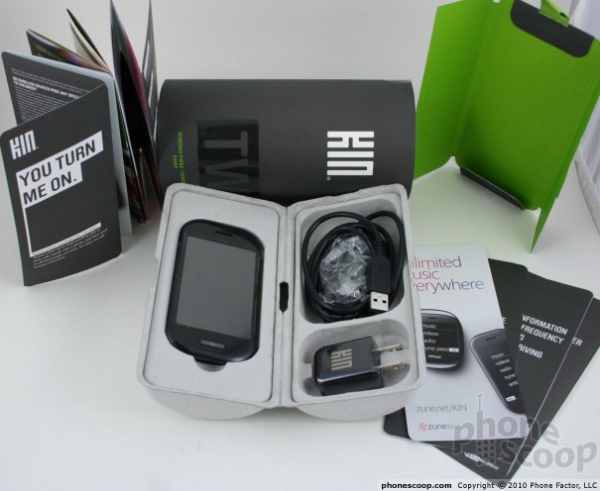 I had the opportunity to hear from the Kin team (back then they were the Pink team) back in November at the Mobius 2009 event - in fact, that's one of the reasons I titled my post "Fascinating, But Little That Can Be Shared". We spent several hours with the Kin team, really diving into what they were doing, but couldn't say anything about it. I knew that the Kin wasn't for me - it lacked too many features I'd want, but I knew exactly who the Kin was for: someone like my younger sister. She's 25 years old (I'm 35), uses a Motorola KRZR and a paper dayplanner, works for a non-profit agency, and is cost-conscious. She's careful about what she spends money on and is heavily into Facebook and texting (like most people her age). A phone like the Kin - a phone focused on social networking and sharing with friends, is exactly the kind of thing she'd love.
"Real" smartphones - of any brand - are still too costly for many people. Data plans in North America are still quite expensive - I was overjoyed when my GSM carrier (Rogers) gave me the opportunity to grab a 6 GB data plan for $30/month - so I knew that the key to the Kin being adopted by the target market its aimed at would be the pricing. Microsoft went for an exclusive carrier partnership - we knew that at Mobius - so I thought "OK, they've obviously gone exclusive to ensure a killer voice + data plan". The reality? The pricing plan from Verizon has killed the Kin.
Verizon's pricing plan for the Kin 1 is $49.99 and $99.99 for the Kin 2 - after a $100 rebate mind you - isn't bad. It's not great, but it's not bad. The initial cost of a phone is rarely the issue; it's the cost of using that phone every month, and here's where Verizon put a gun to the head of Microsoft's Kin and pulled the trigger. In addition to a minimum voice plan at $39.99 per month, the Kin requires a smartphone data plan at $29.99 per month. That's $70 per month, MINIMUM, to use the Kin. For a product that's less functional than any smartphone on the market today, Verizon and Microsoft seem to be relying on consumer ignorance to sell the Kin, because only someone ignorant of their other options would get a Kin.
For me, the pricing is where the Kin lives and dies - Microsoft had a golden opportunity to capture a slice of the market above feature phones, but below smartphones, and sadly they've completely blown it - all thanks to their "partner" Verizon. The Kin is going to be released internationally through Vodaphone, so there's a possibility the Kin will see some success in other parts of the world if Vodaphone understands what they need to do, but in North America? The Kin is dead on arrival - and it's a real shame.
---