Thursday, January 7, 2010
Posted by David Tucker in "Zune News" @ 03:09 PM
Nvidia had their CES press event today and among the announcements were details on the next generation Tegra chip. The Tegra powers, among other things, the Zune HD and from everything I've seen it's a very impressive chip already. The current Tegra runs the ARM11 chip. The new Tegra is going to be running the dual core Cortex-A9.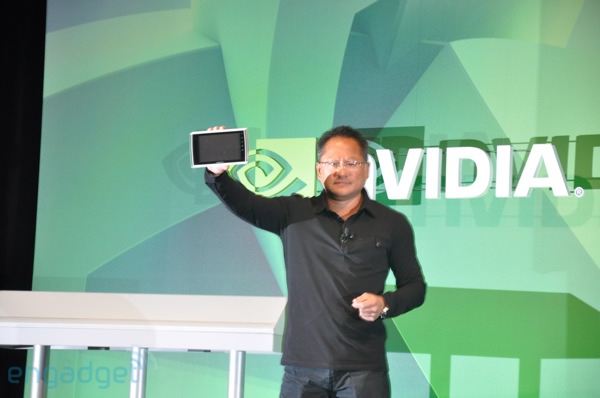 They also said that there will be 8 independent processors so if I understand the transcript from Engadget correctly, that means 16 cores total on the new Tegra (I didn't understand correctly. Thanks bitbyte for pointing out there are actually 2 Cortex A9 processors). All while only consuming 500 milliwatts. They claim this will allow for 140 hours of music and 16 hours of HD video but of course, that will depend on a lot of factors unrelated to the Tegra alone.
Nvidia's biggest announcement for Tegra is that it will be powering all Audi cars starting in 2011. I assume that means the 2012 model years but they don't specify in the live blog on Engadget. There is no mention of the Zune or other devices specifically but they do say there are 50 devices in the pipe for the new Tegra.
I think a combination of Tegra, Windows Phone 7, and the Zune all on one platform could make for a killer device.
Check out the rest of the live blog on Engadget. They have other announcements involving 3D on our laptops, which I'm sure everyone is excited about and lots of great pictures and slides from the Nvidia's presentation.
---