Monday, July 13, 2009
Posted by Jason Dunn in "Pocket PC Hardware" @ 01:31 PM
"Available later this month, the HTC Touch Pro2 smartphone will help TELUS clients stay in touch easily with a large sliding 3.6" touchscreen and full QWERTY keypad. The enhanced Windows Mobile 6.1 professional platform will enable users to sync their email, contacts and calendar with Microsoft ActiveSync, plus access applications such as YouTube on TELUS' 3G network and almost anywhere they travel around the world with TELUS international roaming."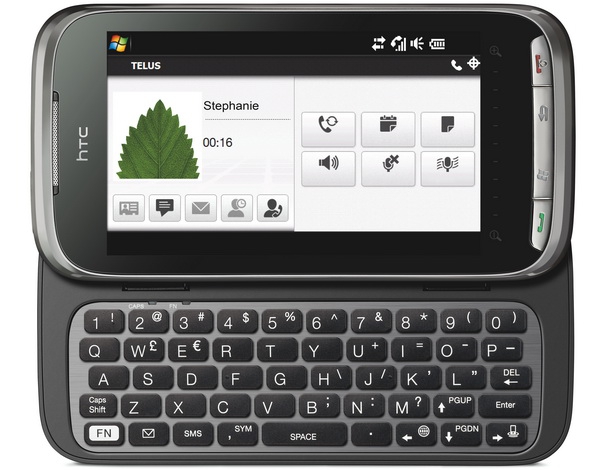 The above quote is from a Telus press release, which seems to be impossible to find online, but here are some other quotes from it:
Network support: 3G EVDO Rev A, HSPA, Quad-band EDGE to stay productive and entertained on-the-go while travelling abroad or across Canada
Optional microSD memory expandable to 16 GB to store documents, music, videos and photos
3.6" 65k WVGA (800x 480) touchscreen
3.2 MP camera/video with auto focus to take and share pictures with family and friends
Easy access to You Tube, Digital Photo Frame and weather
TELUS Navigator, TELUS Visual Voice Mail, TELUS mobile TV and more
The interesting thing here is that this is a CDMA phone with EVDO Rev A but also quad-band GSM - so when you're in North America you can rock the better speed and range of CDMA, and when you travel you'll roam onto the GSM network. That's a big deal for anyone that has a CDMA phone and is used to leaving it behind when they travel internationally. No word on exact pricing.
---