Wednesday, November 12, 2008
Posted by Don Tolson in "Pocket PC Software" @ 09:00 AM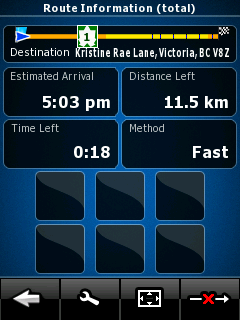 Figure 13: Total Route Information, displayed when you press the Next Event and Distance icon. The black boxes near the bottom would show any restricted travel areas (unpaved roads, toll roads, ferries, etc.) which were included in the route.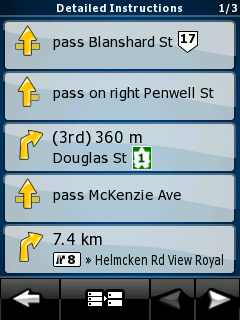 Figure 14: Detailed Route Instructions, displayed when you press the Upcoming Event and Distance icon.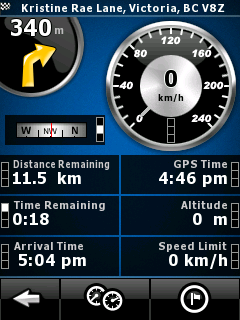 Figure 15: Trip Details screen, displayed when you tap on the Compass.
...and tapping on the speedometers at the bottom of this screen takes you to...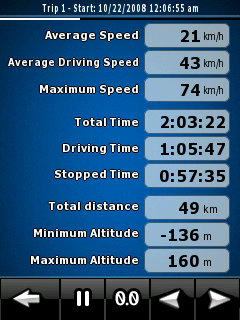 Figure 16: One of three trip computers available within OCN8.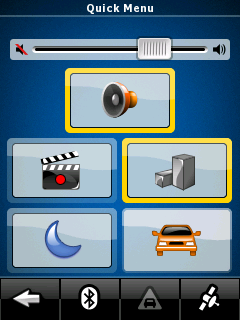 Figure 17: Quick Menu -- accessible by tapping the Battery/GPS/Travel Mode icon.

Figure 18: ...And just one more tap of the satellite on the previous screen brings you here, to the GPS data screen.
Some of the options in the navigation screen of OCN6 have been removed. Now, in OCN's 2D map mode, it automatically runs with North always up. In 3D mode, the map is automatically rotated in track up mode (i.e. the vehicle is always travelling up the screen.) There isn't an option to change these.
One of the big features touted for this version of OCN is 3D rendering of buildings and terrain to provide a more natural driving view. Unfortunately for me, the buildings and terrain information is only available for major cities in the US, not for Canada (yet, I hope). So, for now, you'll just have to take a look at the examples provided on the website.
OCN also provides a Safety mode if you feel the need for it, which will inhibit all interaction while it detects the vehicle is going over 10mph.
This version of OCN provides a few more vehicle types -- adding pedestrian and bicycle. The main difference between these is the effect on routing. When you are a pedestrian or bicycle though, OCN turns off the automatic road centering feature and simply places you wherever the GPS says you are on the map.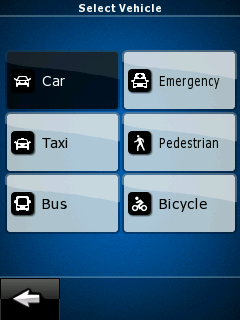 Figure 19: OCN adjusts your route based on the type of vehicle you are.
---