Monday, October 20, 2008
Posted by Darius Wey in "Pocket PC Software" @ 08:25 AM
"Opera Mobile 9.5 now introduces Opera Widgets to the mobile Internet experience, enabling one-click Web content access. This release marks the second Opera Mobile 9.5 beta for Windows Mobile and the first-ever beta for UIQ-based phones. A developer version of S60 Widget manager is also available within the Opera Widgets SDK... Several Opera Widgets are now pre-installed in the Opera Mobile 9.5 beta builds. Additionally, Opera offers downloadable widgets at widgets.opera.com. Opera always encourages more user-generated widgets and therefore recently updated its Opera Widget Software Development Kit (SDK). This SDK will enable developers to quickly and easily create widgets using standards-based Web technology. The Opera Widgets SDK now includes two new features: Opera Dragonfly debugging tool, Widget manager for on-device testing."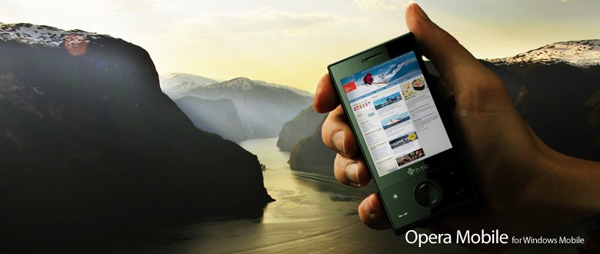 It's been three months since the first beta of Opera Mobile 9.5 surfaced. Now you get to play with a new one. Beta 2 adds widgets, along with the usual bug fixes and tweaks but, unfortunately, still no Smartphone (Standard) support.
If you're a developer, take a look at the updated Widget SDK and the "X Widget Challenge" for a chance to snag a portion of the $10,000 up for grabs.
---