Monday, September 15, 2008
Posted by Jason Dunn in "Pocket PC Hardware" @ 09:08 AM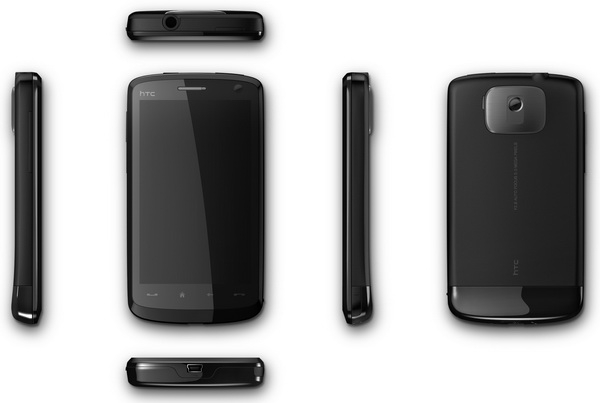 At the moment I'm typing this up, HTC has pulled the product page from their site, so I suspect this wasn't meant to be launched quite yet, but I suspect it will be back soon. Pretty much all the rumours we heard about the Touch HD have proved to be true: a huge 3.8 inch screen with amazing 480 x 800 resolution. That's a stunning 246 ppi, which means incredibly crisp text, images, and user interface. What I'm curious about is how did HTC manage to drive that many pixels on the screen and still have it be snappy and responsive? My fear is that it won't be - let's hope I'm wrong. There's no indication of any 3D hardware acceleration, and the Qualcomm MSM7201a CPU at 528 MHz, while fast, isn't anything we haven't seen before - unless of course HTC managed to tap into the 3D acceleration that I've been told that Qualcomm chips offer.
At any rate, the rest of the specs look great: 5 megapixel camera, a 3.5mm headphone jack (YES!), 512 MB ROM, 288 MB RAM, quad-band GSM/GRPS, and 3G in Europe/Asia (us North Americans will have to wait for our version). On yeah, 802.11 b/g WiFi, Bluetooth 2.0, GPS, a 1350 mAh battery, and a microSD card slot for expansion. The Touch HD is an impressive 12mm thick - and for those keeping score, that's 0.3mm thinner than the iPhone 3G. HTC has really created something interesting here - and I bet with the larger size, the on-screen keyboard will be much easier to use. This is the first touch-screen device that has really tempted me to switch from a QWERTY device. I can't wait to get my hands on one! The full press release and a couple of images after the break.
NEW HTC TOUCH HD RAISES BAR FOR MOBILE INTERNET AND ENTERTAINMENT
Large, 3.8 inch wide-screen VGA display, HTC TouchFLO 3D, desktop-class broadband browsing and a 3.5mm audio jack and more provide the ultimate entertainment combination
Taoyuan, Taiwan - September 16th, 2008 - HTC Corporation, a global leader in mobile phone innovation and design, today unveiled its latest handset, the HTC Touch HD, an entertainment focused mobile handset that will transform how people experience multimedia on the move. Integrating a large 3.8 inch wide-screen VGA display (WVGA), a standard 3.5mm audio jack and a 5 megapixel camera with autofocus, the HTC Touch HD is the perfect device for multimedia fans.
Shifting the boundaries of design and innovation
The HTC Touch HD combines high performance capabilities with a stylish, sleek design that has made HTC a global leader in mobile phone design and innovation. Its large 3.8 inch WVGA touchscreen offers users stunning clarity and vibrant colours, providing an unrivalled experience when watching movies, browsing the Internet or even scanning through photos taken with the 5 megapixel auto focus camera.
The stylish new device also features HTC's beautiful TouchFLOTM 3D user interface to provide quick and intuitive access to the people, messages and content that are most important. A standard 3.5mm headphone jack has also been designed-in, allowing consumers to use high-performance headphones with the device for the best possible sound quality.
"Today, Widescreen TV, Internet and video have become the standard so there is no reason to compromise when you leave the house, the Touch HD delivers that uncompromising multimedia and Internet experience," said Peter Chou, president and CEO HTC Corporation. "We are living in a time where the concept of entertainment has radically changed. The internet is so much more than just email and our customers expect to be able to access the Internet and high quality multimedia content no matter where they are in the world."
Getting the most out of the Internet
The large high resolution, widescreen display combined with download speeds up to 18 times faster than standard 3G, enables the HTC Touch HD to render websites quickly and in full-page width. This provides a comparable Internet experience to that of home broadband in terms of both speed and page layout. This true mobile broadband experience allows users to navigate more easily, leveraging the mobile internet in a variety of ways. For example, browsing to favourite websites, using Google Maps to find a restaurant for lunch, searching for and streaming video from YouTube or even catching up to the minute news, blog posts and video podcasts with the integrated RSS reader, will be more intuitive for consumers familiar with desktop browsing.
No compromise
The HTC Touch HD has been conceived for both business and consumer users alike, who demand style and performance and do not think the two are mutually exclusive. The HTC Touch HD is the ideal handset for people who are embracing the mobile multimedia shift but who do not wish to forgo quality, simply by being on the move.
Availability
The HTC Touch HD will be available across major European carriers in Q4 2008 and be introduced in other global markets shortly following.
Key Touch HD product specifications:
• Size: 115 x 62.8 x 12 mm
• Weight: 146.4 grams/5.164 oz with battery
• Connectivity: Quad-band GSM/GPRS/EDGE: 850/900/1800/1900 MHzWCDMA / HSPA: 900/2100MHz. HSDPA 7.2 Mbps
• Software/Operating system: HTC TouchFLO 3D with Windows Mobile® 6.1 Professional
• Display: 3.8 inch Wide Screen VGA screen (480 x 800 WVGA)
• Camera: 5.0 megapixel with auto focus - Second Camera: VGA
• Internal memory: 512 MB flash; 288 MB RAM
• Memory card: microSDTM memory card (SDHCTM capable)
• WLAN: 802.11b/g
• Bluetooth®: 2.0 with EDR
• GPS: GPS/AGPS
• Interface: HTC ExtUSBTM (mini-USB and audio jack in one; USB 2.0 High-Speed)
• Battery: 1350 mAh
• Talk time: WCDMA: Up to 390 minutes*** / GSM: Up to 310 minutes***
• Standby time: WCDMA: Up to 450 hours*** / GSM: Up to 390 hours***
• Chipset: Qualcomm® MSM7201aTM 528 MHz
About HTC Corporation
Founded in 1997, HTC Corporation (HTC) designs, manufactures and markets innovative, feature rich smartphone and PDA Phone devices.
Since its establishment, HTC has developed strong R&D capabilities, pioneered many new designs and product innovations and launched state-of-the-art PDA Phones and smartphones for mobile operators and distributors in Europe, the US, and Asia. These machines are available as HTC devices and as products individually customized for operator and device partners.
HTC is one of the fastest growing companies in the mobile device market. The company is listed on the Taiwan Stock Exchange under ticker 2498. For more information about HTC, please visit www.htc.com.
# # #
The names of companies and products mentioned herein may be the trademarks of their respective owners.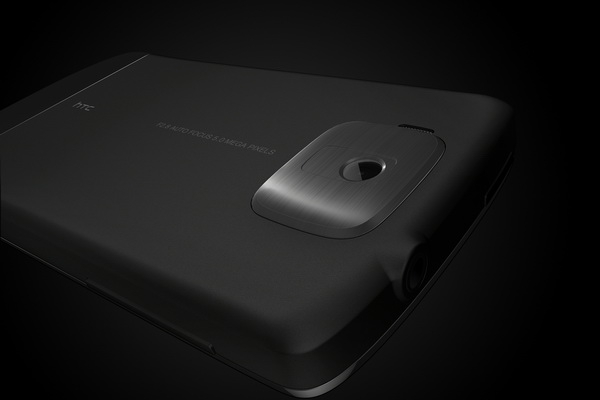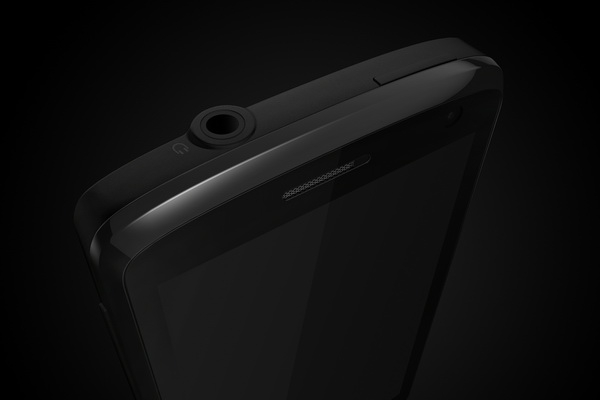 ---