Monday, June 16, 2008
Posted by Jason Dunn in "Pocket PC Talk" @ 06:00 AM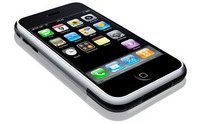 "Well the long awaited iPhone 3G announcement has come and gone and the July 11th availability date will be here in just a few weeks. The pundits have analyzed its capabilities, shortcomings and torn apart the new AT&T iPhone data plan. We've seen the experts critique the newest iPhone on a feature by feature basis and lament the exclusion of feature X or the shortcomings of feature Y. I'm here to tell you that just like the original iPhone these shortcomings don't matter in the overall scheme of things. Companies that make smartphones better be shaking in their boots right now as the iPhone 3G is going to continue to change the game and in fact change it faster than the original iPhone did...Apple realizes that the very small phone savvy (read geek) market segment is so small it doesn't matter. Apple has rightly determined that the target market of the iPhone, and it hasn't changed with the 3G model, is the mainstream consumer market that doesn't even know what a smartphone is."
An interesting article written by James Kendrick. I think he's dead on with how the iPhone is pitched as an easy to use product - the commercials alone have an impact that I don't see from any other phone maker. My wife chuckles at me because when I see an iPhone commercial as we're skipping commercials on our PVR, I always stop and watch them. I can't say I do that with any other mobile phone advertisement. The only other recent phone commercial I can even
think
of is a Motorola RAZR variant commercial - the one where they're dancing around in the subway mock-fighting. Which one do you think has more impact on a potential consumer? The commercials for the iPhone impart a sense of empowerment when you watch them - I can easily imagine people who'd never purchase a smartphone seeing those commercials and thinking "Hey, I can do that - it's easy!". Why don't other companies do commercials like that?
What I'm not so sure about is Kendrick's "Aunt Sue" concept. I guess I'll have to wait and see what happens when the iPhone is released in Canada to see who in my circle of friends and family picks one up. I don't know many people who aren't computer owners but would be comfortable with a $60+ monthly cell phone bill. To me, that doesn't make much sense, and it's not really about the cost - if they're not already online, they probably don't see the value/need to be online, so why would a phone change that? I don't doubt that Kendrick knows people like that, but I'm not sure how many there really are.
On the other hand, I can see people who are basic-level computer users who wouldn't think of wanting to get online with a phone looking at those iPhone commercials and thinking that's a logical next step for them. One barrier I've seen many people complain about is the idea of them feeling like they're having to pay twice to get their email: once to their ISP, once to their wireless carrier. Amongst my circle of friends and family, the data plan pricing barrier is one that's more of a problem than the cost or selection of hardware. I'm hoping that when Rogers Wireless launches the iPhone in Canada, which is coming up quick, it will shake things up on the data plan front.
Has the iPhone impacted your circle of friends and family in ways that other mobile phones haven't? What can Windows Mobile do, moving forward, to appeal to those people who bought their first smartphone with the purchase of an iPhone?
---