Tuesday, June 3, 2008
Posted by Janak Parekh in "Pocket PC Articles" @ 09:00 AM
Gears, of Coolsmartphone.com, got his hands on a prerelease Touch Diamond for a week, and decided to cover it from every angle. First off, Coolsmartphone's
Special Report on the Touch Diamond
has been updated with a ton of pictures and thoughts.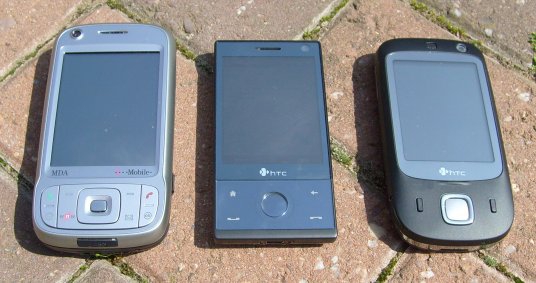 However, they didn't stop there. Gears has uploaded 8 videos, one for each day plus a weekend special, covering many different aspects of the unit. If you've got some time to burn, here's quick links to the videos: [
1
2
3
4
5
6
7
8
]. I haven't watched the videos, but I do love the pics of this unit. I'll be looking forward to feeling one in my hand if (when?) it comes to the US.
---