Thursday, May 15, 2008
Posted by Darius Wey in "Pocket PC Hardware" @ 02:00 AM
"Our brethren over at Engadget Chinese had the chance to size-up HTC's new Windows Mobile 6.1 Touch Diamond with Apple's iPhone this morning in Taiwan. We have to admit, HTC's CEO was dead-on when he claimed that the Diamond's "not too big, not too small" after seeing it side-by-side with Microsoft's left-coast nemesis."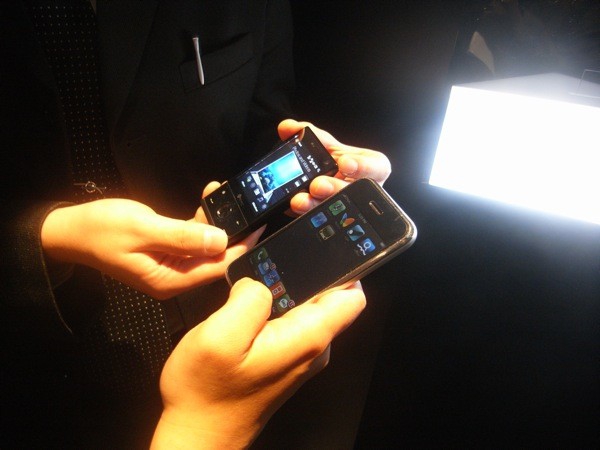 You've all seen the Touch Diamond (which, by the way, has now received the
FCC's tick of approval
) in renderings. Now, see it in the flesh.
Here it is
next to the iPhone. The Touch Diamond is quite a bit smaller, although fortunately, not too small that you can't hold it without losing it. How will it compare with the next-generation iPhone? I guess we'll find out in the weeks ahead.
---