Tuesday, May 6, 2008
Posted by Darius Wey in "Pocket PC Hardware" @ 06:15 AM
"Re-defining the perception of advanced mobile phones… the HTC Touch Diamond™ signals a giant leap forward in combining hi-tech prowess with intuitive usability and exhilarating design. Featuring a sharp 2.8-inch touch screen housed within a stunning formation of brushed steel and flawless faceted edges, the HTC Touch Diamond is as beautiful to behold as it is to use. With HTC's vibrant touch-responsive user interface, TouchFLO™ 3D, and ultra-fast HSDPA internet connectivity… the HTC Touch Diamond offers a rich online experience to rival a notebook computer, allowing you to interact with Google, YouTube, and Wikipedia as freely as you would with a broadband connection. Your contacts, favourite music, videos and photos are no longer an uninspired line of text. With TouchFLO 3D, album artwork, video stills and snapshots of your friends' and family's faces are brought to life for you to interact, play and launch at your fingertips."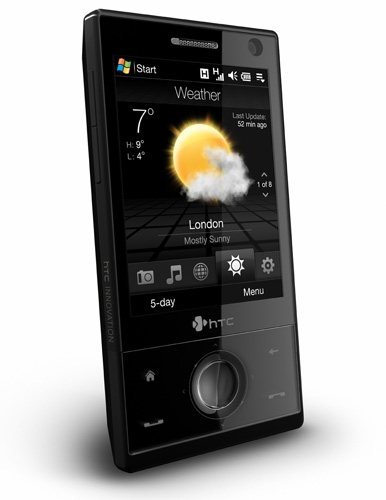 As widely speculated, HTC unveiled the
Touch Diamond
today at a press event in London, and you have to hand it to the company - they sure know how to craft a kick-ass UI. I'm not going to comment on whether it knocks the socks off the iPhone's, since each and every one of you will have your own opinion, but suffice to say, it's definitely a huge step forward toward making Windows Mobile look and feel impressive.
Of course, this Windows Mobile 6.1 Professional device isn't all just eye candy. Inside, you'll find a Qualcomm MSM7201A 528MHz processor, 192MB RAM (yes, that ought to make a few of you happy), 256MB ROM, 4GB of internal storage, a 2.8" VGA touch screen, Bluetooth 2.0, 802.11b/g Wi-Fi, A-GPS support, an FM tuner with RDS, an accelerometer, a 3.2-megapixel camera, and a secondary VGA camera for video telephony.
But wait, there has to be a catch or two, right? Sure. We know the device's 900mAh battery has already started to raise a few eyebrows, although HTC claims that the Touch Diamond actually offers a substantial improvement in battery life. Okay, we'll keep our eye on that one. And then there's the support for tri-band (900/1800/1900MHz) GSM/GPRS/EDGE and dual-band (900/2100MHz) HSDPA/W-CDMA. Not exactly a plentiful supply of bands there, but we'll leave it to you to decide whether it's that big a deal.
Expect the Touch Diamond to make an appearance in Europe sometime next month, and then the rest of the world later this year.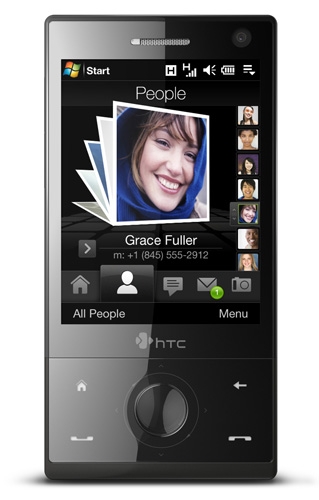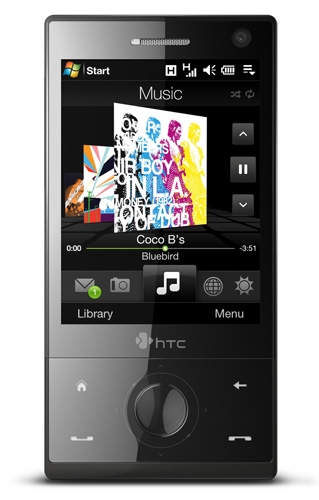 ---