Wednesday, May 30, 2007
Posted by Ashley Dunn in "HARDWARE" @ 08:03 AM
Figure 21: Here's a close-up of the strap, and one of my few concerns with this bag. As a purse strap, it's fine and pretty standard. But as a laptop bag strap, it offers no padding to make it more comfortable. If you were carrying a six pound laptop, a power adaptor, and a few other things - suddenly 10 pounds of weight might make this bag a bit uncomfortable to wear. I sympathize with Vaja's designers though, because you don't design a beautiful bag like this and then put a big puffy strap on it.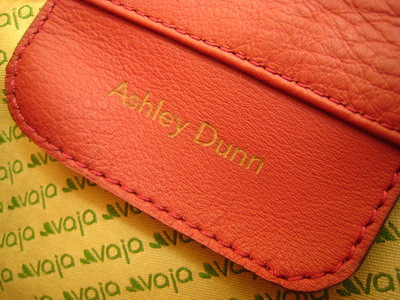 Figure 22: Text personalization with my name engraved in a leather flap inside the bag. Yet another way to make this bag your very own. And, yes, this means that Vaja offered to let me keep the bag after the review - I was thrilled to say yes!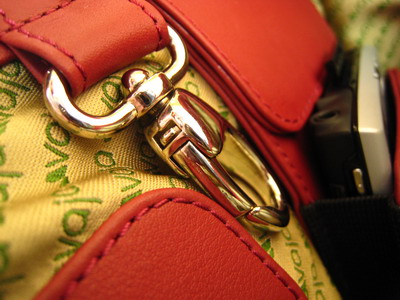 Figure 23: A close-up of the key holder - it works well.
A Word About Durability
The quality of my new Messenger Bag is unsurpassed. I wouldn't say I abuse it, but I take it everywhere with me, and it has yet to show any signs of wear and tear. The stitching is solid, and the strap is secure. The zippers are strong, and the lining is sturdy – certainly capable of supporting a laptop and all its various accessories. I never worry about a strap coming loose or a zipper breaking on me. This is a bag designed with the highest of standards in mind, and it is wonderfully apparent that the attention to detail Vaja has always prided itself on is once again of the utmost importance with this new line of Messenger Bags.
A Variety of Uses
This bag has so many great uses. It would serve as a perfect carry-on bag for a long trip. Throw a good book, your Pocket PC and a snack or two and you'd be set. If you're a mom, you could even use it as a diaper bag (I haven't tested that scenario yet though). You'd be the talk of the playground with your chic, funky bag for sure! As I said, I use it as a shoulder bag, and I love it. Those of you corporate types would certainly find it useful as a laptop bag, replacing your briefcase or backpack. With such versatility, this bag just keeps getting better and better.
One word about laptops: Vaja offers their Messenger Bag in a few different versions, but there are no options for laptop sleeves with the 15" Messenger Bag I reviewed. If you order the 15" Wide Messenger Bag, you have the option of a neoprene jacket ($65) or a leather jacket ($130). Given how expensive this bag is, the inclusion of a neoprene sleeve would have been a nice bonus - and given that neoprene isn't an expensive material, I'm a bit shocked at the price of $65. The leather laptop sleeve is likely exquisite, so the $130 price tag makes a bit more sense.
You can also choose from a variety of colour combinations to suit your personality. For the business professional, perhaps something more subdued like a black or brown. For a mom, perhaps some fun colours like pinks and blues; for a young 20-something woman like myself, anything goes! I love that Vaja can let your personality shine through with the fantastic colour choices, and make the bag your very own in every way.
Conclusion: A Winner
Vaja definitely hit another winner with this bag. I have no complaints with it whatsoever beyond the aforementioned nits (price, the strap, and the lack of a laptop sleeve), and enjoy showing it off to my friends every chance I get. I can hardly wait to use it as a travel companion on our next trip!
Ashley Dunn is the Copy Editor at Thoughts Media Inc. She is married to Jason Dunn, and enjoys spending evenings out at dinner and a movie with him...and her new Vaja bag.
---