Wednesday, May 30, 2007
Posted by Ashley Dunn in "HARDWARE" @ 08:03 AM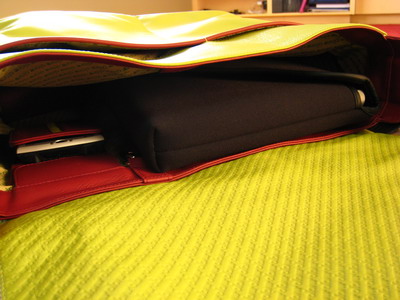 Figure 13: Every now and then I'll borrow Jason's Fujitsu P7010 laptop, a small 10.6" screen affair. In this photo the small laptop is in a black neoprene sleeve, and you can see it fits vertically, allowing me quite a bit of space to put other things in the main storage compartment.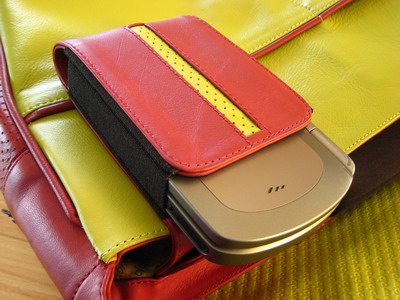 Figure 14: Here's an i-Mate Jasjar fitting in the size large gadget pocket (a $25 option). Since the Jasjar is the biggest Pocket PC I've seen, it seems reasonable that pretty much any Pocket PC would fit in there.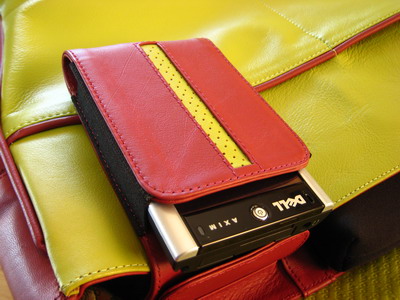 Figure 15: A Dell Axim X51v also fits without a problem!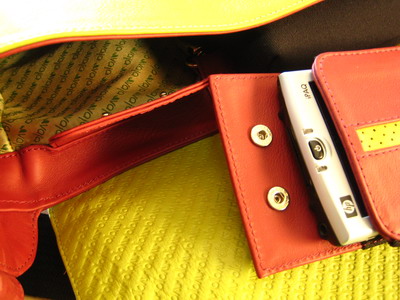 Figure 16: The pouch is easily detached, meaning you can take your Pocket PC with you in this case if you need to. Now that's what I call a clever design!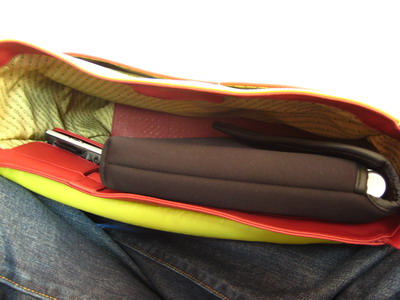 Figure 17: Here's another, better, photo of the small Fujitsu laptop fitting in the bag.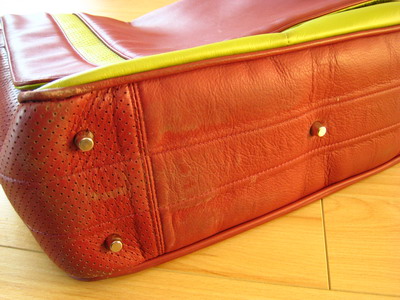 Figure 18: There are five small metal feet that help keep the bag upright (assuming there's not too much weight in it).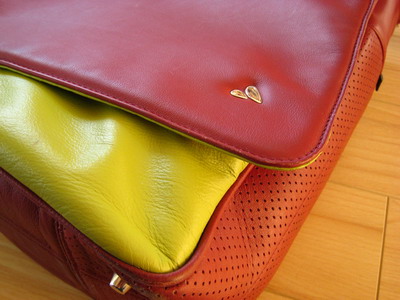 Figure 19: It's just gorgeous - the subtle Vaja insignia on the front adds a touch of class.
Figure 20: I'm no leather expert, but the grain on the leather is amazing. It's flawless - there are no rough patches or splotchy discolourations - I wouldn't expect anything less of a Vaja bag, but you really do see the quality that you're paying for.
---