Wednesday, May 30, 2007
Posted by Ashley Dunn in "HARDWARE" @ 08:03 AM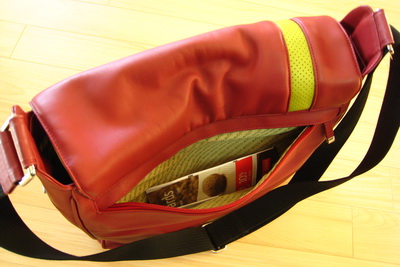 Figure 3: The back pouch is a simple affair, with a single zipper closing and opening it. It's big enough to hold two paperback books, but not quite big enough to fit 8.5 x 11" papers.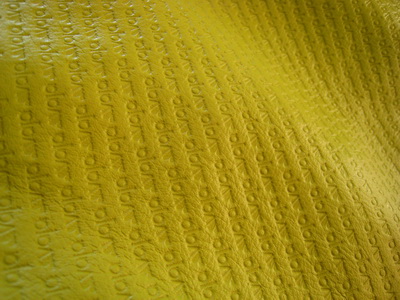 Figure 4: Here's an example of the exquisite attention to detail: the word Vaja imprinted on the underside of the top flap.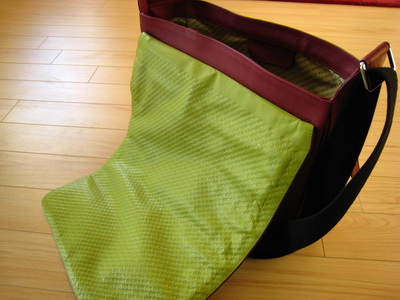 Figure 5: A view of the bag with the flap open. From a few feet away the hundreds of tiny "Vaja" printed words look like a pattern.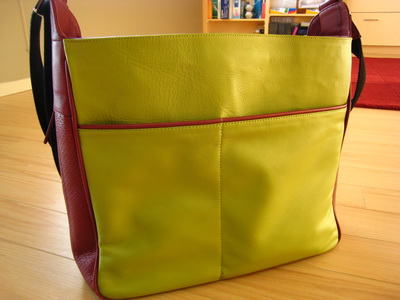 Figure 6: A front view of the bag, this nicely shows the rich colour of the bag.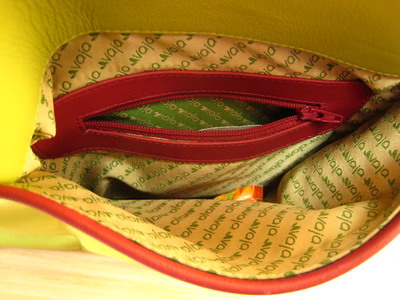 Figure 7: The interior is stamped with the Vaja logo, and lined with a yellow and red durable liner. It's impressively robust, with nary a scratch or tear after six months of use. There's one zippered compartment on the inside that's a great place to throw my phone and a stack of envelopes on my way to the post office.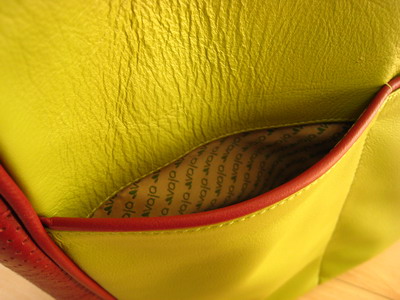 Figure 8: The left front pouch is an open-topped affair, with enough space for an average laptop power supply or assorted accessories. Not shown is the right pouch which has a smaller zippered pouch inside it, and below that a tiny pouch with a snap closure, perfect for hiding a key a valuable because no one would find it unless they knew it was there - or they read this article. Whoops!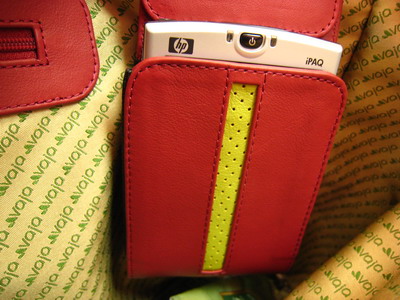 Figure 9: I have the size large detachable gadget pocket for my Pocket PC (an iPAQ 1950), as well as the metal key hook (shown below, a GREAT way to keep track of your keys!). More on the pouch and what kinds of Pocket PCs it fits below.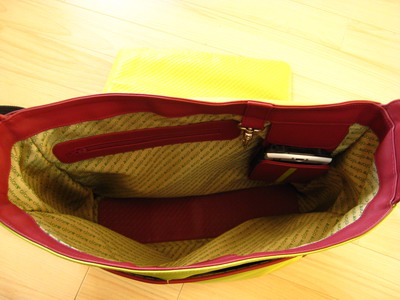 Figure 10: A top-down view of the bag - lots of open space in the middle for a laptop or whatever else you'd want to carry in it.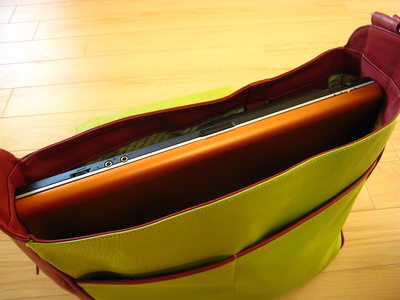 Figure 11: Just to prove that you really can fit a laptop in here, there's my Toshiba M50, a 14.1 inch wide screen notebook. It's a tight fit - if you want to carry a notebook in the Vaja bag that's in the 14" range, you're better off getting the Messenger 15" Wide version of this bag.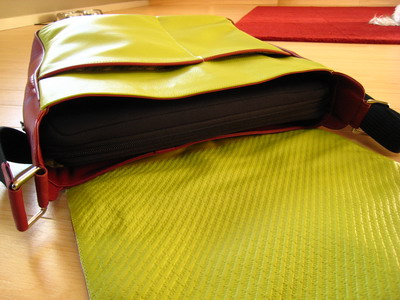 Figure 12: The bag, down and open. It's a bit hard to see, but inside the main pouch is my Toshiba M50 laptop inside a neoprene sleeve - so you can still fit a laptop inside the Vaja bag with a neoprene sleeve on it.
---