Wednesday, May 30, 2007
Posted by Ashley Dunn in "HARDWARE" @ 08:03 AM
Before We Get Started
Vaja, a company well known and highly respected in the world of device cases, came out with a line of laptop bags late last year, and I was fortunate enough to receive one for review at Christmas time. As the Copy Editor at Thoughts Media, I'm usually behind the scenes editing reviews, but Jason (my husband for those that don't know) knew he wasn't the best person to review a product like this, so he offered it to me for review. Lucky me! It's been several years (ok,
six!
) since I've written a review, so I'm a bit rusty, but here goes...
Vaja Quality, Vaja Style
Anyone who knows me, knows that I'm a bit of a handbag "collector", shall we say…. I love handbags! A good friend of mine introduced me to the world of high-end, name brand bags (much to Jason's chagrin!), and ever since, I've been hooked. It's an investment, right? Buy a good bag, it'll last you forever. Buy a few, and you just have more variety to choose from.
Well, Vaja definitely falls into the category of high-end with this bag. Vaja has been producing excellent products of the highest quality since they started up - I've seen case after case come into our office for Jason to review, and the quality is always excellent. Using the same Argentinean leather as with their mobile device cases, this bag is beautiful, durable and filled our house with the wonderful smell of fresh leather for quite a few days after Christmas (don't you just love that smell?).
While I'm not using it as a laptop bag, rather as a shoulder bag, it serves its purpose well. I carry my wallet, phone and Pocket PC, along with a few assorted goodies in my bag. Some may think it's a bit big for just those few things, but it serves as a great multi-purpose bag as I also tuck my lunch and water bottle in with the regular bits, and it saves me the hassle of having to carry multiple bags, plus it looks good too. And lest anyone think that this is a bag only for women, Vaja offers an assortment of
manly colour combinations
that will please just about anyone.
The best way to explore a bag like this is through photos (taken by Jason), so let's just dive right in...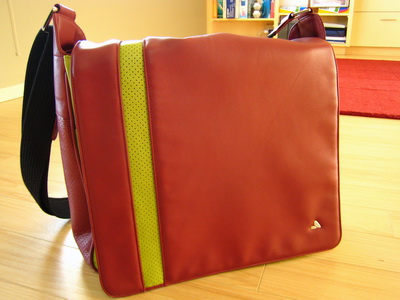 Figure 1: A front view of the bag, this nicely shows the rich colour of the bag.
As you can see, Jason chose the Caterina Ruby Wine with Caterina Dark Citron colour pattern, which I think is fabulous – and not just because of the unique colour names! It's contemporary and fun, and were I to use it as a laptop bag, I'm certain I wouldn't stand out as a "geek" with my modern leather bag. Even the colour names demonstrate Vaja's focus on quality. They are always striving to set themselves apart from other case manufacturers, and these details are certainly not lost on me.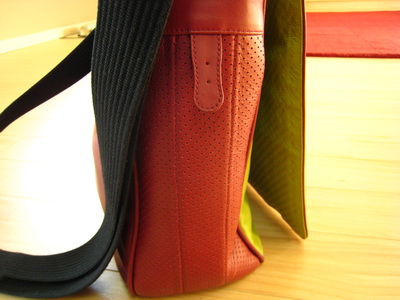 Figure 2: The left side of the bag has a leather flap where the Rivet tab option would go (allowing for quick snap-release of mobile phones and whatnot) - I didn't get that option on this bag.
---