Tuesday, July 12, 2011
Posted by Richard Chao in "Windows Phone News" @ 12:20 PM
"Also announced at WPC are new hardware devices for the Windows Phone platform. The three devices shown above are a ZTE based device (far right), Acer (far left) and a waterproof Fujitsu in the middle in a waterproof case. Nothing else was revealed about the new devices."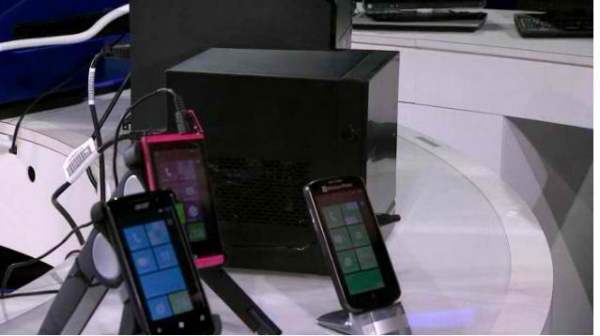 Microsoft has just announced four new Windows Phone 7 handsets at their Worldwide Partner Conference. They will be manufactured by ZTE, Fujitsu, Acer and Samsung. Specs, pricing and availability were not part of the announcement. Although, there is speculation that the Samsung unit appeared to contain a front facing camera.
Also announced at the conference was the Marketplace is now home to over 22,000 applications according to Microsoft's metrics.
---